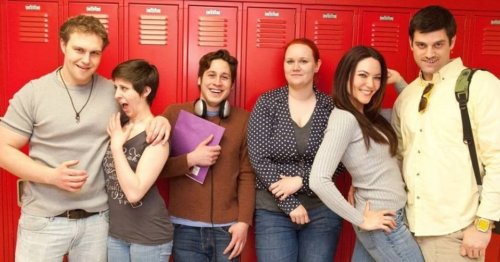 It's time to celebrate a little slasher birthday party as our first slasher feature, DON'T GO TO THE REUNION, started filming 6 years ago this very weekend. It's been a wild ride here at Slasher Studios and we cannot thank each and every one of you for the outstanding support! To help celebrate, for a limited time only you will receive a FREE 11×17 Slasher Studios poster if you purchase DON'T GO TO THE REUNION from Slasher Studios. We only have a select few posters left so make sure to get yours today!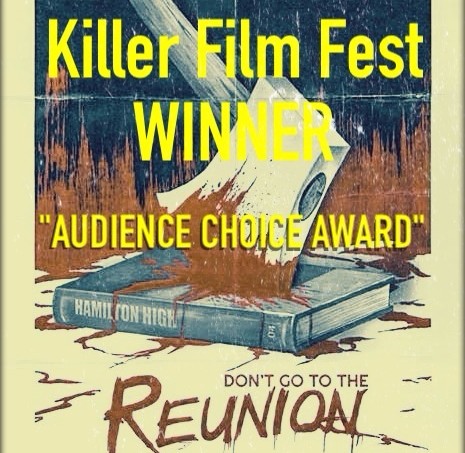 DON'T GO TO THE REUNION:
Scott Rantzen (Brady Simenson) is a horror movie loving misfit who is teased by the popular students in school. When a date with the very popular and very beautiful Erica Carpenter (Stephanie Leigh Rose) backfires, he feels as though his life is ruined. Ten years later, the gang reunite for their class reunion. Little do they know that someone is waiting for them and ready to see that they pay for what they did. Is Scott back for revenge and will the old gang survive to tell the tale? It'll be more gore for Class of 04.
Region Free DVD Extras Include
* Audio Commentary with the filmmakers
* Teaser Trailer
* Blooper Reel
* "Class of 2004" Yearbook
* Audition Reels
* Three Slasher Studios short films (Teddy, Popularity Killer, Blood Brothers)