Awarded Chicago Fear Fest & Upstate NY Horror Film Festival Audience Favorite, TEDDY is from Slasher Studios creators Steve Goltz and Kevin Sommerfield. A new experiment in terror and a throwback to the slasher films of the 1980′s, "TEDDY" tells the story of four college students that get more than the bargained for when a hit-and-run accident turns into murder. Revenge is a dish best served hot with a hatchet in one hand and a teddy bear in the other. Will they "bearly" be able to survive the night?
TEDDY stars Keegan Bergen, Kirk Gilbert, Mike Goltz, Kevin Sommerfield, Dana Terpinas and Nikita Vora. Director of Photography: Daniel Delaye. Executive Producer: Kevin Sommerfield. Written by: Steve Goltz and Kevin Sommerfield. Directed by: Steve Goltz.
————————————————————————————————————————————
Now available on a special edition DVD combo pack with our second slasher short, Popularity Killer!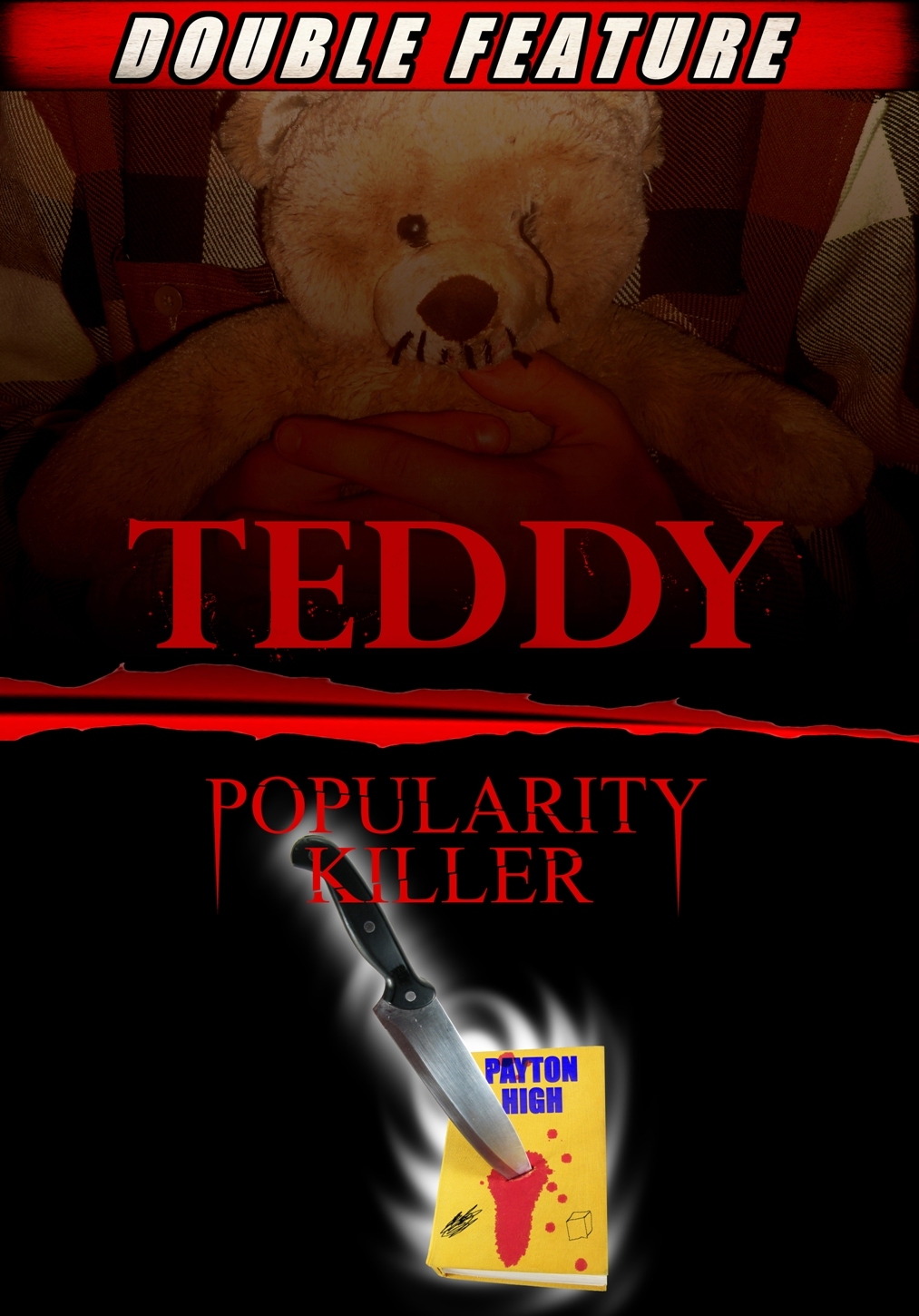 ————————————————————————————————————————————
Critics are in love with Teddy:
Blood Sucking Geek
http://www.bloodsuckinggeek.com/2012/01/teddy.html
Texas Horror Flix
http://www.texashorrorflix.com/post/16490117313/teddy-by-kevin-sommerfield-steve-goltz#disqus_thread
The Funhouse
http://fistfullofboomstick89.blogspot.com/2012/01/teddy-its-gonna-be-bear-2011.html
Twisted Central
http://www.twistedcentral.com/2012/01/teddy-2011-short-film-review.html
Maximum Horror
http://www.maximumhorror.net/2012/01/horror-short-film-teddy-now-available.html
In the Mouth of Madness
http://ghostwound.blogspot.com/2012/01/teddy-its-gonna-be-bear.html
Horror Movie Diary
http://www.horrormoviediary.net/2012/01/teddy-hes-beary-scary.html
————————————————————————————————————————————