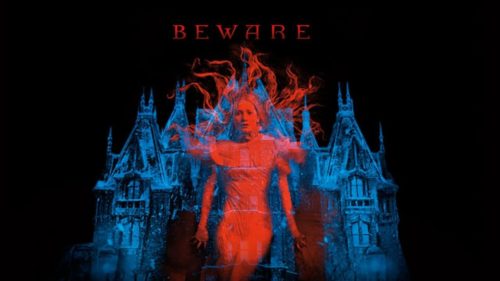 On Tuesday I watched Crimson Peak (2015) in theaters in IMAX together with a friend of mine. I have been anticipating the release of this movie for months. The trailers and official stills really grabbed my attention and the cast is simply fantastic. Guillermo Del Toro is truly a one of a kind director and Crimson Peak is actually the first film that I'm watching from this director. I do own some of his movies like: Mimic, Blade II, The Devil's Backbone and Pan's Labyrinth, but I haven't yet seen any of them. After having watched Crimson Peak, I definitely respect and honor Guillermo as a director and creator. His work behind the camera is outstanding and literally every shot in this movie looks mesmerizing and exquisite.
The acting performances are flawless by everyone involved. Mia Wasikowska once again proves that she's one of the best young actresses working today. One of her best performances to date and her character is a very interesting protagonist. Jessica Chastain definitely stole this entire movie with her stone cold portrayal of Lucille Sharpe. This woman is seriously long over due to win an Oscar. Such an immensely talented actress. Tom Hiddleston stole my heart when he appeared on screen from the very start to finish. What a charming and handsome actor with brilliant acting chops. Charlie Hunnam, while not on screen too often, did a fantastic job as well. I admit that the story was a little different than I initially thought it was gonna be, but it was very interesting as I've never quite seen anything like this movie before. The costumes, set design, cinematography, creature effects and especially the art direction are fascinating and absolutely stunning. I loved the suspense and sense of dread throughout the movie and it's a beautiful and haunting ghost story.
It is an amazing movie to experience on IMAX format and I encourage everyone to go out and see Crimson Peak on the big screen. It's truly one of the best movies of the year! Definitely buying it on Blu-ray when it comes out.
–Ferdi Akkulak