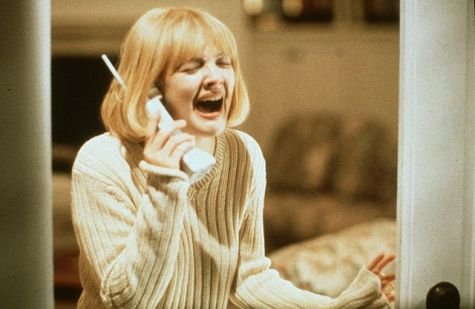 It's been five years since the release of Scream 4 so I figured I'd take a look at my ranking of the series and see if anything has changed. Truth be told, it has. This ranking isn't going to be a popular opinion for sure and I want to get it right out in the open that I at least "like" each installment of the slasher series. It's just that I happen to love two of the installments while merely "liking" the other two" Here it is…feel free to let me know what you think! Happy slashing everyone.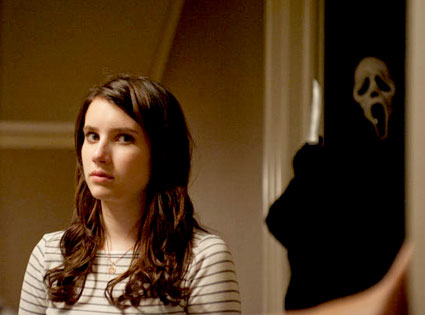 4. Scream 4 (2011)
Scream 4…what a five years it has been. When this sequel was originally released, I went back again and again and again to support what might end up being the last film in the horror franchise. I loved it and I wanted more. Watching it now, a half decade later, I find it to be a bit of a missed opportunity. The old characters, our "Woodsboro trio", aren't given nearly enough to do. The new cast, well, they are okay but they also aren't given much to do. This is the kind of sequel that seems to hedge its bets right when it should be breaking all the rules. Side note: Allison Brie is fantastic as Sidney's publicist Rebecca BUT….think of how great this could have been if she's been Gale's publicist trying to rebrand her for the social media public of 2011? Once again, it's fine, but still a missed opportunity.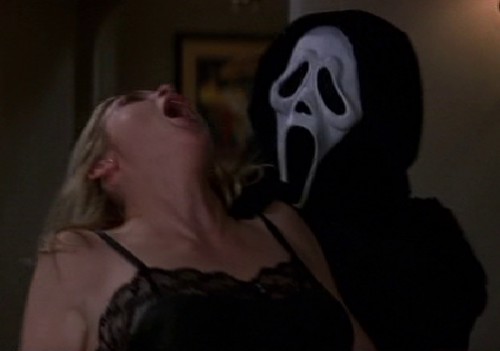 3. Scream 3 (2000)
Scream 3 is the kind of movie that has a lot of great ideas mixed in with a few mediocre ideas. The film spends far too much time with Sidney away from the group, alone in the cabin. The supernatural "visions" of her dead mother are also silly and out-of-place in the world of this slasher series. That being said, Courteney Cox as Gale Weathers has never been better. Given a bitter rival to play against, played by a deliciously witty Parker Posey, she shines in every single scene that she is given. Overall, I think Scream 3 is a fun film that's actually a bit underrated. It isn't perfect but the stuff that works, pretty much any scene with Posey, makes it a lot better than it has any right to be.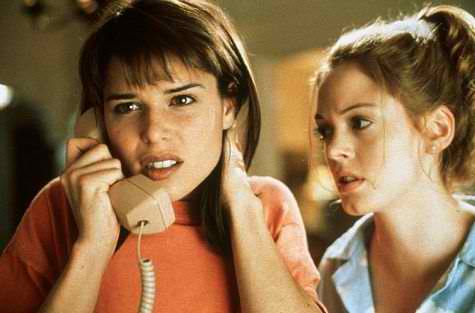 2. Scream (1996)
Scream made horror movies scary again with a brilliantly constructed plot. One year after the death of Sidney Prescott's (Campbell) mother, two students turn up gutted. When a serial killer appears, Sidney begins to suspect whether her mother's death and the two new deaths are related. No one is safe, as the killer begins to pick everyone off one by one. Finally, something the horror genre was missing: a good old fashioned murder mystery. The performances all around are first rate from Neve Campbell as the vulnerable to Courteney Cox as the bitchy journalist willing to do whatever it takes to get a story Gale Weathers to David Arquette as the sweet, slightly dimwitted Deputy Dewey to Drew Barrymore's doomed Casey Becker.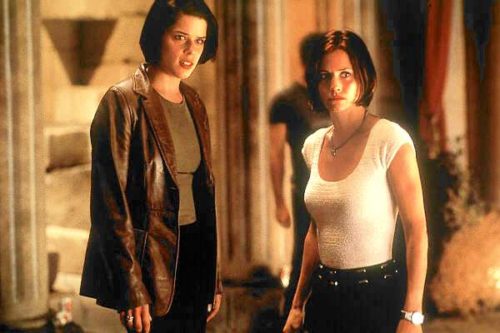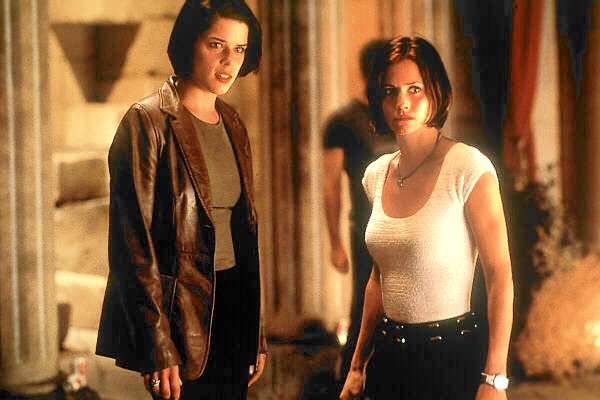 1. Scream 2 (1997)
Although at times I feel as though I am in the minority, I truly believe that "Scream 2" is the best film in the Scream franchise. This is that rare sequel that takes everything that works about its predecessor and manages to take it to another level. The deaths are suspenseful, the characters are charming and likable, and the twist ending works better than it has any right to. I also truly believe that this is some of Craven's finest directing and the "cop car" scene is a hide-your-eyes-behind-your-fingers chiller of a scene. More than that, this film is just a hell of a lot of fun from beginning to end.