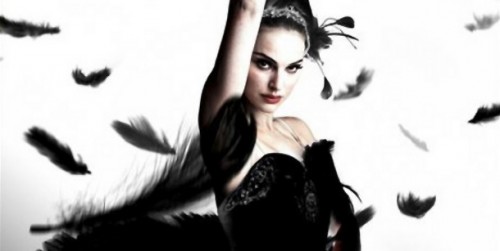 Nina Sayers (Portman), a young dancer with a prestigious New York City ballet company, lives with her mother, Erica (Hershey), a former dancer. The company is preparing to open the season with Swan Lake. The director, Thomas Leroy (Cassel), has to cast a new principal dancer after forcing Beth Macintyre (Ryder) into retirement. Leroy wants the same ballerina to portray both the innocent, fragile White Swan and her dark, sensual twin, the Black Swan. Nina competes for the part. Although her audition goes badly, she asks Thomas to reconsider. He tells her she is ideal for the White Swan but lacks the passion necessary for the Black Swan. When he forcibly kisses her, she shows some spirit and bites him, and lands the part.
An intoxicated Beth angrily confronts Thomas and Nina. She is later hit by a car and seriously injured in what Thomas suspects was a suicide attempt.
Nina begins to witness strange happenings. Thomas, meanwhile, becomes increasingly critical of her "frigid" dancing and advises her to stop being a perfectionist and lose herself in the role. Thomas points to Lily (Kunis), another dancer in the company, whom he describes as lacking Nina's flawless technique but possessing a sensual quality that Nina has not shown.
The relationship between the two dancers is cool because of Lily's indiscretions, but Lily invites Nina to a night out. Nina is hesitant at first but decides to go against her mother's wishes. At a nightclub, Lily offers Nina a capsule to help her loosen up. Though reassured its effects will only last a few hours, Nina turns it down. Lily later slips it into her drink while she is absent. When she returns home late, Nina has another fight with her mother, barricades herself in her room, and has sex with Lily.
Next morning, Nina wakes up alone and late for rehearsal. When she arrives at the studio, she finds Lily dancing as the Swan Queen. Furious, she confronts Lily and asks her why she did not wake her up that morning. After Lily tells her she spent the night with a man whom she met at the club, Nina realizes she imagined the encounter. Is Nina going crazy?
"Black Swan" is quite possibly one of the best films that I have seen from 2010. Black Swan is one of the strangest and quite frankly most eccentric film of the year. This film is superbly crafted, directed and acted. I have previously viewed Darren Aronofsky's "The Wrestler", and thoroughly enjoyed it. "Black Swan" is a phenomenal follow up. When I think of this film, the first words that come to mind are that the film is tense, thrilling, suspenseful, horrifying and beautiful. Those are some of the words that can describe this film best.
Natalie Portman has come a long way since her early films, and she becomes even more talented with every film she makes. Her craft has matured to its fullest in her performance as Nina, the conflicted dancer who has been given the prestigious part of the Swan Queen in the classic ballet, Swan Lake. This film is a masterpiece and will be remembered as a classic of cinema in the years to come. Portman and the rest of the cast do a superb job of bringing this horrifying, dramatic and suspenseful story to life, "Black Swan" is a film that will stick with you days after you've seen it. This film has many moments that play on your Psych and it never seems exactly what it is. That's why this film is so magnificent. Black Swan is a masterpiece.