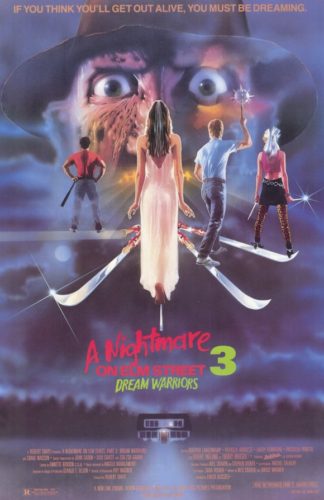 If ever there was a horror sequel that screamed the 1980's, it would be "A Nightmare on Elm Street 3: Dream Warriors". Crazy punk chick? Check. Wheelchair Dungeons and Dragons obsessed geek? Check. Zsa Zsa Gabor? Check. Dokken theme song? You better believe it, check! Dream Warriors is both a faithful to sequel to original masterpiece as well the rare sequel that actually advances the story without just being a carbon copy reboot of everything that made the first film great.
Picking up where the original Nightmare left off, Nancy has grown up and become a psychiatrist specializing in dream therapy. She meets a group of children at a local hospital facing Freddy Krueger, the same demon she once encountered in her sleep. The "leader" of the last of the Elm Street teens is Kristen. Kristen has the rare power to draw other people into her dreams. Nancy, with the help of Kristen, helps the kids realize their special abilities within the nightmare world. When Freddy captures one of her charges, she leads a rescue attempt into Krueger's domain, in hopes of putting his spirit to rest once and for all.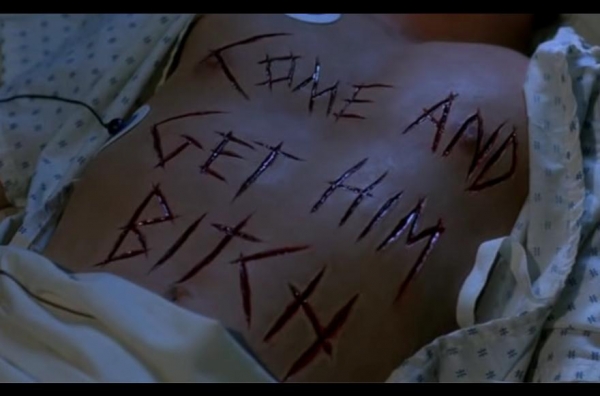 Dream Warriors is just all around a great sequel. I love that Nancy's back for one last final battle with Freddy. A new addition too is the fact that Freddy is now able to target the teen's fears and use it against them in their dreams. This makes the deaths more frightening and some of the use of special effects (the puppet scene, the television scene, etc) are just ingenious. Everything about the sequel works and when Freddy and Nancy have the one last showdown there is a bit of sadness at the end. It's ***SPOILER ALERT**** always sad to see your hero die in the arms of the villain but it's nice to see that Nancy isn't willing to go down without a fight. In all honesty, the series should have ended with this installment.
Buy it here: A Nightmare on Elm Street 3 – Dream Warriors