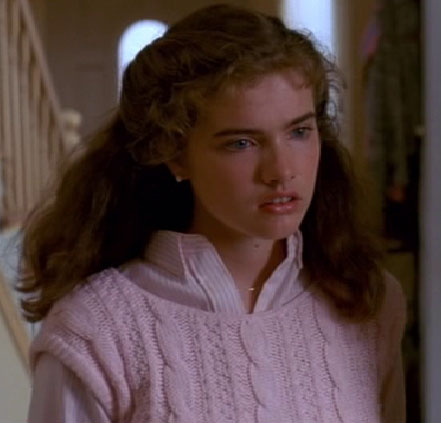 Heather Langenkamp wasn't always a horror fan and admits that before she was cast in the role that would change her life that she had never seen a horror film. Funny that now, nearly 30 years later, the actress is remembered as one of the greatest horror Scream Queens of all time. This week we honor her at Slasher Studios as "Scream Queen of the Week".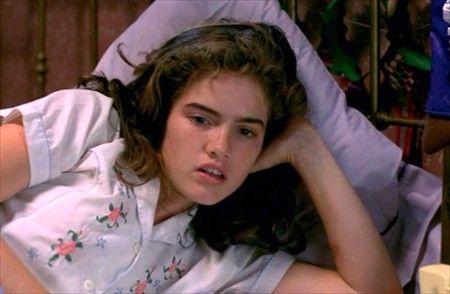 While she was studying at Stanford University, Wes Craven cast her as teen heroine Nancy Thompson in the original "A Nightmare on Elm Street" as he wanted someone very "girl next door" to play Nancy. He believed that Langenkamp met this quality. For the part, she beat out over 100 actresses. The film, follows the story of a group of teenagers who are killed in their dreams one-by-one by a past child murderer turned supernatural serial killer, whom their parents killed. The film was continued the 80's slasher movie craze, following the trend set by "Halloween" and "Friday the 13th".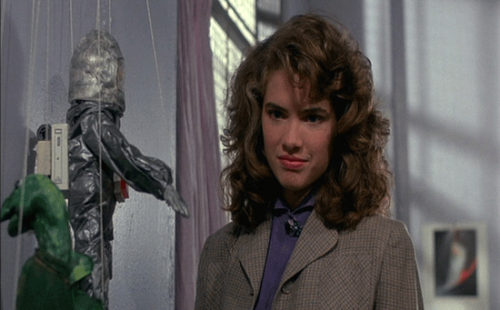 The film introduced the iconic villain Freddy Krueger, played by Robert Englund. Nancy, as the film's protagonist, lives, and defeats Krueger after he has killed all of her friends. Johnny Depp, in his feature film debut played Nancy Thompson's boyfriend, Glen. Veteran film actor John Saxon played Nancy's father, police lieutenant Donald Thompson. The film was both a critical and commercial success, earning a total of $25 million at the American box office. In 1985, she received the Best Actress Award at the Avoriaz Film Festival for this role. She also became one of the original scream queens and final girls.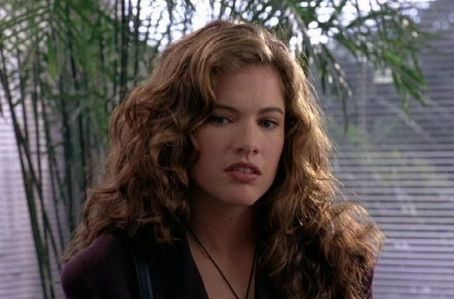 She continued her role as Nancy in "A Nightmare on Elm Street 3: Dream Warriors", in which she co-starred alongside Patricia Arquette and Laurence Fishburne, and "Wes Craven's New Nightmare", in which she played herself, and through events in the narrative, she is compelled to reprise her role as Nancy Thompson. John Saxon also returned with Langenkamp in "Dream Warriors" and "New Nightmare". "A Nightmare on Elm Street 3: Dream Warriors" earned nearly $45 million at the domestic box office, making it both the highest grossing film for the studio that year. "Wes Craven's New Nightmare" earned $18 million at the U.S. box office. The three films in the series in which Langenkamp stars are considered the three best due to their critical reception.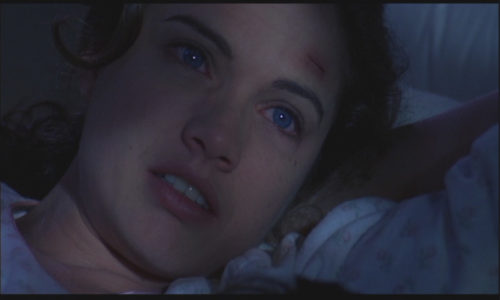 Since "New Nightmare", Langenkamp has kept a rather low profile. She has given up acting for the most part to concentrate on raising a family. Nonetheless, horror fans will never forget Langenkamp and the stunning character of Nancy that she so vividly brought to life. In the past two years, Heather has shown just how appreciative she is towards the horror audience that helped shape her career. In 2010, we served as Executive Producer on the excellent "Never Sleep Again" documentary and just this year she released her own documentary "I Am Nancy" in which she talks about living in Freddy's shadow. Both are extremely well made and worth checking out. So, this week we salute you Miss Langenkamp, our "Scream Queen of the Week".