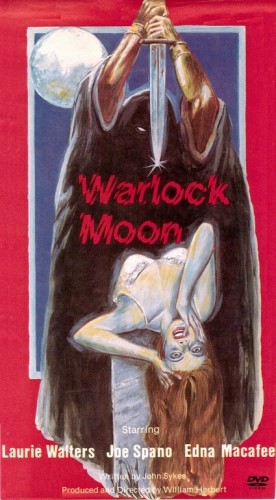 Nothing can hurt a horror movie more than being a victim of bad timing. When "Black Christmas" was released in 1974, American audiences weren't ready for an intelligent slasher featuring an unstoppable boogeyman that had little backstory. It wasn't until "Halloween" was released in 1978 that audiences were willing to buy such a premise. Sadly, the same thing happened to our underappreciated slasher gem of the week, "Warlock Moon." Released shortly before "Texas Chainsaw Massacre", audiences didn't know what to make of a cannibalistic family horror story. The awful title sure didn't help matters much either.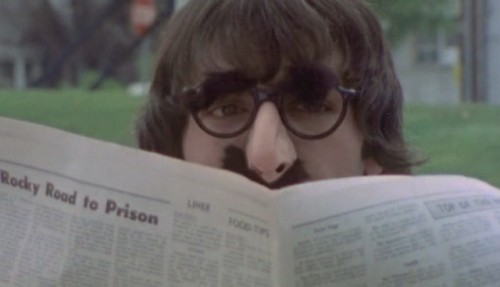 "Warlock Moon" begins with young lovers John and Jenny (this being the 1970's, they are young lovers who literally have JUST met) who decide to go for a drive in the countryside one day when they happen upon the remains of a long-abandoned resort spa. After doing some exploring, they find that an elderly couple is still living in the crumbling building. They tell the youngsters that the resort was shut down long ago because it was the headquarters of a satanic cult that performed cannibalistic rituals on unsuspecting visitors, and then invite the pair to stay for dinner. Will John or Jenny make it back to civilization alive? Will anyone believe their story?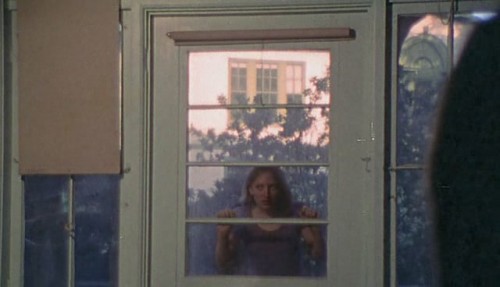 "Warlock Moon" isn't a movie that always plays fair. It tries to combine slasher elements (creepy guys with axes at the spa) and supernatural elements (an old bride who was suppose to be married at the spa but was killed and eaten on her wedding day) to a troubling twist ending that doesn't quite provide the shock that it should. So why is "Warlock Moon" a masterpiece? This is the kind of movie that would never be made today. It is independent filmmaking at its finest. This is the sort of film in which the filmmakers and actors wear their hearts on their sleeves. It may be too ambitious but it has a sense of dread, atmosphere, and suspense that is sorely missing from horror today. The cherry on top of the sundae? A hilarious commentary featuring the wonderful Joe Bob Briggs who goes to great detail to tell why witches are misunderstood today as well as why "Warlock Moon" is the worst title for a horror movie ever. It's a hilarious listen but the movie is well worth checking out as well.