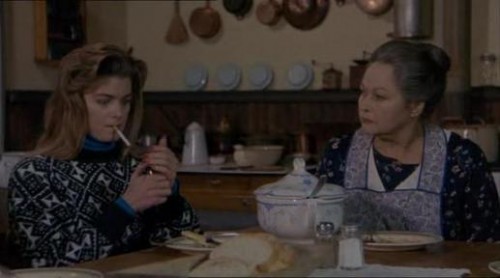 Who can't admit that Yvonne DeCarlo has an excellent look for playing this type of character?
Ma and Pa live with their three "children" on an island that they want to keep all to themselves. Anyone that threatens their "existence" ends up being murdered at the hands of this demented family. When an airplane has to make a crash landing on the island, the poor travelers have no clue what they are in for when they meet the ultra religious, ultra demented family. And nobody can deny the influence "Ma" has over her family. Whether she is whipping up homemade apple pies or burying knitting needles in someone's body, this is one Ma that deserves to be remembered!
Remember…. No smoking at the dinner table. Or else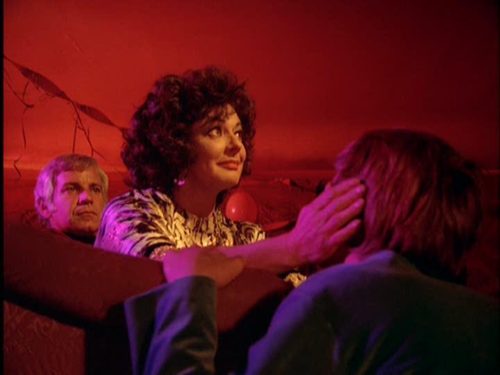 The ultimate mother from hell! Ruth Roman as Mrs. Wadsworth in The Baby (1973).
Mrs. Wadsworth and her two daughters have a dirty little family secret. They are forcing their brother (who is at least in his 20s) to remain an infant. Mrs. Wadsworth has a sick love for her son but also a hate for him because of how the men in her life have treated her. When a concerned social worker steps in to help, things really get out of control spiraling to a battle to the death involving meat cleavers, fireplace pokers, chairs, hatchets, etc… Who will end up with baby? And why?
Excellent film with an excellent scenery chewing performance from Ruth Roman as the cunning and cruel mother. "You damn BITCH" she says with such venom as she stares down the social worker on her front porch…. They don't make movies like this anymore.
—-Nathan Johnson