Twisted Central has joined forces with indie film maker Michael Stevens (Brutal) to help bring some much needed attention to homeless animals and victims of violent crime.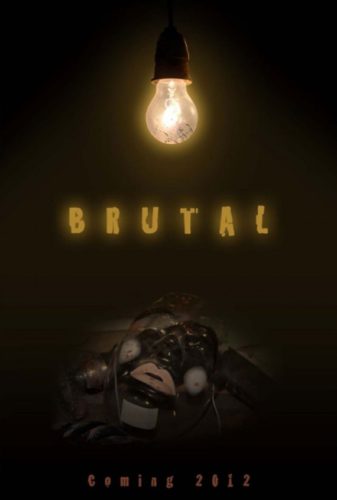 Brutal will be making it's Texas premiere during a two night screening on December 7th & 8th at 7pm at the Angelika Film Center in Dallas, Texas. Director and actor Michael Stevens, star A. Michael Baldwin (Phantasm) and composer Alan Howarth (The Thing, Halloween) will be on hand for a Q&A immediately following the film on both nights. A raffle and silent auction will be held with items signed and donated by many of your favorite horror celebrities with all proceeds going to Operation Kindness, North Texas' oldest and largest no kill animal shelter and For Those in Need, a Portland, OR based victims of violent crime organization.
Guests scheduled to attend include actor Bill Oberst Jr. (Abraham Lincoln vs. Zombies), Camille Keaton (I Spit on Your Grave), Frederic Doss (Humans vs. Zombies), Kristen Hall (Sweatshop), model Courtney Crave and many more.
Tickets are $15.00 and will be available at the door or to reserve your seat early, you can preorder tickets by visiting the Twisted Central event page at http://www.twistedcentral.com/p/events_3.html. If you are unable to attend but would like to donate that option is also available on the site. Seats are limited!!
For more information and updates you can also join the event page at http://www.facebook.com/events/510672102294586/.