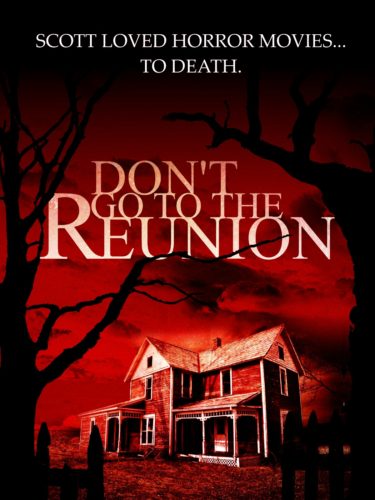 From the creators of the award winning Teddy, Popularity Killer, and Blood Brothers, comes a brand new horror feature from Slasher Studios. An homage to 80's slashers, Don't Go To The Reunion, will be shooting from April 20th to May 3rd in the Fox Valley area. We are currently looking to bring on both cast as well as crew members. For the cast, the roles we are looking to fill are listed below. For the crew we are looking for the following: A Director of Photography, sound design/boom operator and grips for this two week shoot. If you are interested in helping out on this project, please send us an email at [email protected].
Plot synopsis:
Scott is the ultimate high school horror fan who is looking for a Final Girl in his life. He is teased endlessly by the popular students but believes his luck has changed when the most popular girl in school asks him out on a date. When it turns out to be a prank, he feels as though his life is ruined. Flash forward ten years and the gang is back for the class reunion. Little do they know that someone is waiting for them. Is Scott back for revenge? Will they survive the night to find out? The class of 2003 thought high school was killer, too bad the reunion will be murder. Scott loved his horror movies….to death.
Character bios:
Male roles:
Christopher (mid-20's, supporting)— Erica's high school boyfriend. He is the preppy, rich kid who has now become an arrogant hipster running his own music label.
Brandon (mid-20's, supporting lead)–The good looking popular kid with a good heart. He was against the original plan from the beginning. He is now a youth counselor for troubled teens with emotional problems.
Jeremy (late teens-early 20's, supporting)–Scott's best friend and slightly more attractive and less socially awkward. He is more brazen in his attempts to become popular and loves horror movies just as much as Scott.
Female roles:
Jessica (mid-20′s, supporting)—- Once one of the most popular girls in high school, Jessica is a mother of three and given up on life. Peppy as hell, she tries to make her own insecurities by being "happy" all the time.
Erica (mid-20′s, lead)— The pretty, popular girl who asks out the tormented Scott. She has changed the most since high school and is now a successful, high profile lawyer. Beautiful and stunning, she is attractive as she is intelligent.
Megan (mid-20′s, supporting)–Once a popular and cute girl-next-door yearbook student, Megan has grown up to resent her past as well as her friends as she attends community college.
Kimberly (mid-20′s, supporting)–Joe's wife after high school. Married for five years to Joe, she has grown to hate him. She knows about the prank and thinks he has turned into an asshole. She is very attractive but is slightly on the trashy side. She is also incredibly arrogant and sarcastic.
To watch our previous films: