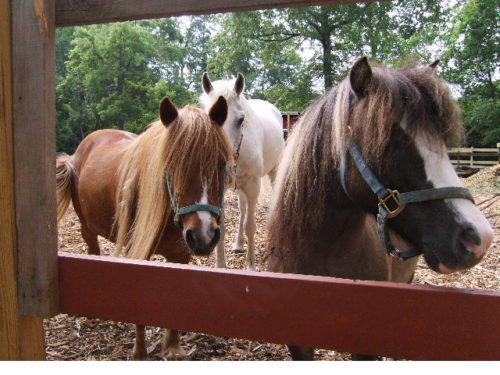 Not Quite Horror contains reviews of films not traditionally considered horror films. By analyzing them as horror films (identifying the monster, discussing the shared worry for the audience and the main characters, and understanding the depth of horror available to the viewer), who knows? There's more than one way to watch a movie.
Unknown Animal Husbandry Video (????)
(Note: The author encountered this video in the late 90s, while offering A/V assistance to an agricultural class.
The Monster: The monster is a harmless animal caregiver. Throughout the course of the video, he provides competent care to a variety of female horses. He speaks in a friendly manner, and he makes no sudden movements.
The Horror: The man stands beside a female horse while wearing a plastic glove that goes all the way up to his shoulder. He makes some small talk and, before you know it, he's using all of that glove to examine the horse.
Then, another horse. Another glove. Another horse examined.
Things look up for the third horse. He's not wearing a glove, and he's talking happily. Everything is fine. Then, he reaches into his pocket. Pulls out his glove.
It happens again.
The Shared Fate: Like puppies and kitties, horses are magical creatures we like to think of as above vulgarity.
The animal husbandry video would not elicit a moment of horror from anyone who works with animals. For those who find a connection to their own gentleness and innocence in animals, seeing the biological reality of our inner childhood can be quite upsetting.
— I am indebted to Noel Carroll's The Philosophy of Horror for his ideas on defining horror, as well as John Skipp and Craig Spector's article "Death's Rich Pageantry, or Skipp & Spector's Handy-Dandy Splatterpunk Guide to the Horrors of Non-horror Film" in Cut! Horror Writers on Horror Film for a similar idea.–
–Axel Kohagen