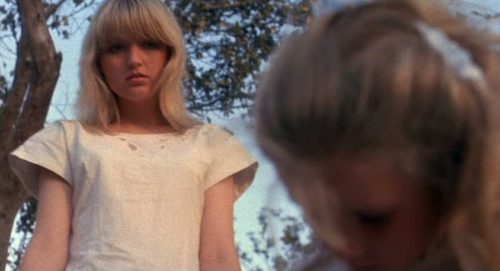 Tuesday Knight, star of "A Nightmare on Elm Street 4: The Dream Master" teams with fellow actress Kim Kopf, star of "Zig Zag" and "Witchcraft 8: Salems Ghost" to form Apple Road Films. Their first film slated for production is the horror/ thriller, "Delusional" which was written by Kopf. Horror is a genre that both actresses know a lot about and they are very excited to get back to their roots.
Knight and Kopf have had successful careers in television and movies. They are long time friends who worked together on the thriller, "The Theory of the Leisure Class". "I am excited to be working again with my great friend", says Kopf. "It seems like only yesterday that she was so excited to get the role of Kristen in "A Nightmare on Elm Street 4: The Dream Master". "We have been great fans of each others work for years" says Knight.
Not only are Knight and Kopf reuniting, but they are also drawing from their talented friends to join the cast of "Delusional". Lisa Wilcox, a friend of Knights, and star of "A Nightmare on Elm Street: The Dream Child" is set to star along with Kopf's friend Tracy Brooks Swope, star of "Inner Sanctum 2" and "The Big Picture". Swope is also on board as one of the films Producers, along with Executive Producers Cammie Pavesic and Gary Winterholler of "The Sanguinarian".
"Delusional" is about an asylum run by Dr. Miranda Simms (played by Kopf) who is using the mental patients, headed by Mia Miller (played by Knight) to test the unsuspecting girls with an experimental drug. The project begins filming in Sacramento in August and will be released by Apple Road Films in time for the Halloween season.
"We can't wait to share this film with our fans" says Knight.
For more information and updates on this project LIKE "Delusional" on facebook:
http://www.facebook.com/DelusionalMovie