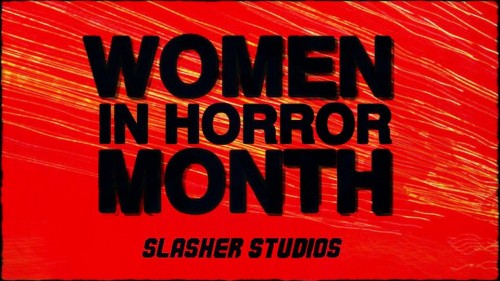 Rebekah Herzberg is a versatile model, actress, ballerina, columnist, WiHM Ambassador, and film festival director from Southeast Texas. Through the years she has been exploding all over the scene and taking notice as one of the hardest working women in horror. An avid VHS collector, dozens of VHS articles written by Rebekah can be found on Wicked Channel, Unleash the Fan Boy, and her own personal blog Your Friendly Neighborhood Jewish Girl that's filled with colorful retro trash paired with her vast knowledge in horror with a dose of sarcasm.
Rebekah believes in living life to the fullest which is why you will see her involved with multiple projects at once. She has been active in modeling, dance, and theater since she was a toddler and continues to rock each subject. After working on student horror films, Rebekah eventually made her way into films like Princess and The Good Friend.
As much as she loves acting in horror films and musicals, this year she will be writing and directing her first film with her brother titled Hanukkill.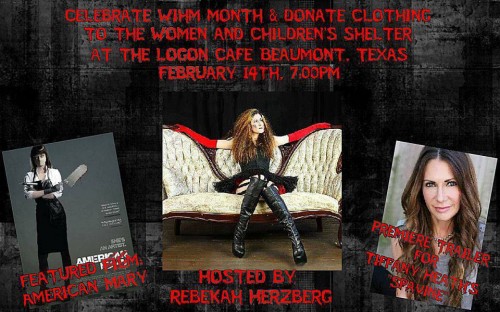 This year she will also be returning as the director of the horror portion for The Lagniappe Film and Music Festival. In addition to judging the horror submissions, she will be assisting with the fashion show and The Rocky Horror Picture Show gathering. In the past, she has hosted conventions like Texas Frightmare Weekend and can be seen at conventions all over the US.
Rebekah is known in her hometown to throw charity events and fundraisers to support the local women and children's shelters. This February 14th Rebekah will be putting together a WiHM celebration with a viewing of American Mary and Tiffany Heath's trailer for Spavine. The girls are hoping to gather as many clothes, food, and cosmetics for the local shelters.

–Alex Holden