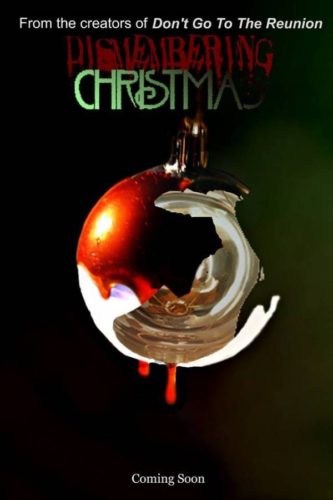 We are thrilled to offer you two brand new Dismembering Christmas backer rewards courtesy of the great guys behind Body Count Horror Zine and the -kick-ass punk-pop group The Robinsons! Thanks guys!!!
Pledge just $1 or more and receive the following:
The Robinsons, a pop-punk band from Nashville, will be releasing a special edition EP as a tribute to Slasher Studios. The songs included will all be related to Slasher Studios films: Don't Go to the Reunion, Teddy, Popularity Killer, and Blood Brothers. While the EP is scheduled to be available in late-October, all Dismembering Christmas kickstarter backers will be able to download the complete release for free on August 16th. The Robinsons contributed two songs to the soundtrack for Don't Go to the Reunion.
Pledge $50 or more and receive this following (limit 50):
The Body Count Horror Zine will be producing a special zine edition focused entirely on Dismembering Christmas and Slasher Studios. This issue will include behind-the-scenes pictures and info, interviews with cast and crew, articles, essays, and more.
This is in additional to all the other awesome backer rewards you'll already receive! Thanks again for the incredible support. Indie slashers would die if it wasn't for all of you!
Become a backer today!
Dismembering Christmas Kickstarter