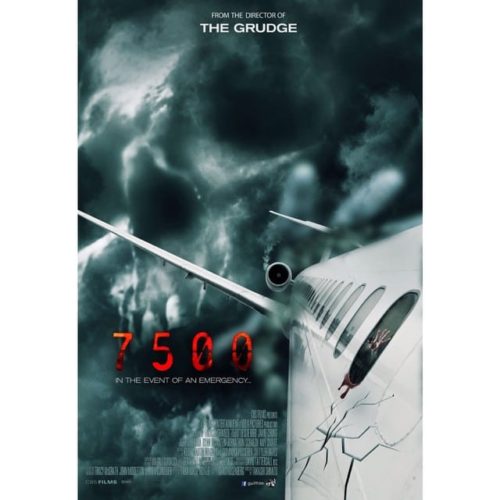 Last Friday I finally saw 7500 for the very first time. I literally waited almost three years to see this movie. I was so pumped after I saw the trailer way back in early 2012, the anticipation was killing me. It sucks that CBS Films put this one on the shelf for two whole years. At some point I thought this movie would never come out. The studio really dropped the ball with this movie. Well I finally saw it and let's just say that I now get why it got shelved for so long.
The concept might've looked interesting on paper and had potential but the execution is rather disappointing. There were so many possibilities with the story and the outcome felt very far fetched. I also thought that the CGI looked pretty bad but that is to blame on the small production budget. I also loathed the ending, it felt rushed and completely made me forget everything I had seen before. The running time is a shameful 76 minutes and I honestly thought it should've been longer.
There were, of course, some positive things to note. Although 7500 didn't meet my high expectations, I still thought it was an entertaining horror flick. The suspense is really well crafted and characters are well written and developed. The standout performances definitely belonged to Scout Taylor-Compton, Jamie Chung, Leslie Bibb, Ryan Kwanten, Amy Smart and Christian Serratos. The directing was solid and the great shots in the airplane made the experience of watching more intense. This movie also has a great score.
I'm glad I've finally seen this movie but it was a tad disappointing and wasn't really worth the 3 year wait. However, I highly recommend it to hardcore horror fans for the star studded cast and director alone.
–Ferdi Akkulak