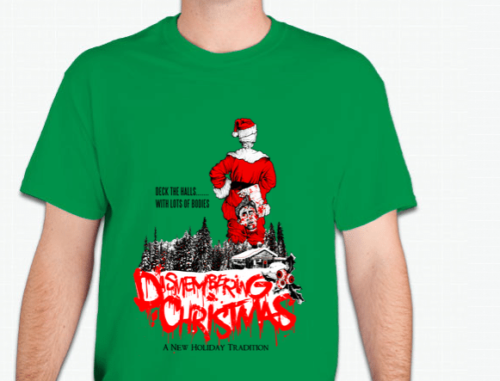 Dismembering Christmas t-shirts are now shipping! We have VERY limited quantities left. These are soft and comfy Anvil shirts and we think the kelly green with look perfect as you slasher up the night! Thanks for the slasher support everyone!!
SIZE UPDATE:
Small – 2 left
Medium – 3 left
Large – 3 left
X-Large – 3 left
XX-Large – 2 left
Get yours before they are sold out FOREVER!

Artwork by the awesome Garreth Gibson Illustrations.