We are holding the ultimate Dismembering Christmas Facebook contest and EVERYONE has a chance to win! We have some killer prizes we are giving away but we can't do it without your help. What do you need to do? Well, that's the easy part! Just head over to the Dismembering Christmas Facebook page like it, share it, and invite your friends to like the page. If we can get to 2000 likes by April 30th, we will give our TWO prize packs to the slasher fans that shared and invited the most friends! It's that easy! The more times you share & the more friends you invite, the more chances you have to win!
Dismembering Christmas Facebook:
https://www.facebook.com/dismemberingchristmas

Also don't forget to pick up your limited edition Dismembering Christmas t-shirt today: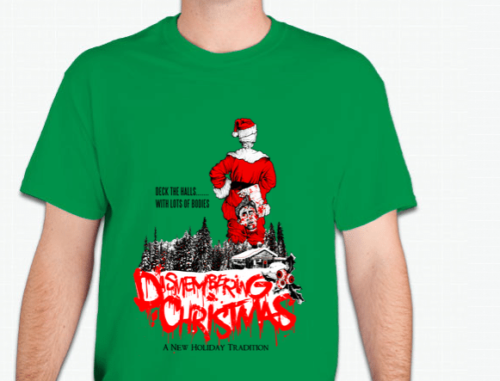 Artwork by the awesome Garreth Gibson Illustrations.