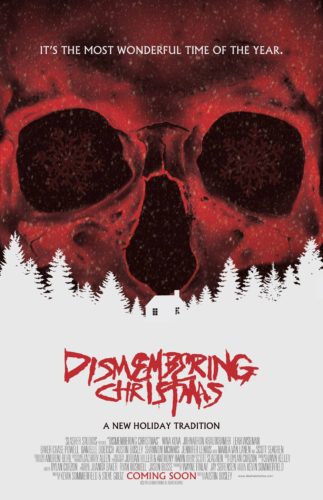 Dismembering Christmas is now shipping on DVD. Now is your chance to own the critically acclaimed slasher that critics are losing their heads over!
"Lots of Imaginative Kill Scenes!" The Blood Shed
"A No-Brainer For the Horror Fans On Your Christmas List This Year." -Body Count Horror
"The Perfect Winter Chill!" -Hacked in the Head
"Five stars!" -A Slice of Horror
"Two Bloody Thumbs Up!" -Brothers Grim
"Fantastic kills and a Demented Delight!" -LA Horror
"If you're a fan of old school horror, and appreciate style and wit, this is a must see!" -Thought Catalog
Region Free DVD Extras include:
Audio commentary with Actor/Director Austin Bosley
Audio commentary with Writer/Producer Kevin Sommerfield
Bloopers
Fly on the Set: Making Of Dismembering Christmas
Theatrical Trailer
Teaser Trailer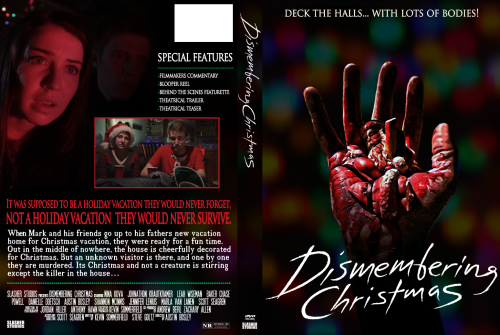 Don't forget to also pick up a Dismembering Christmas Limited Edition Tee!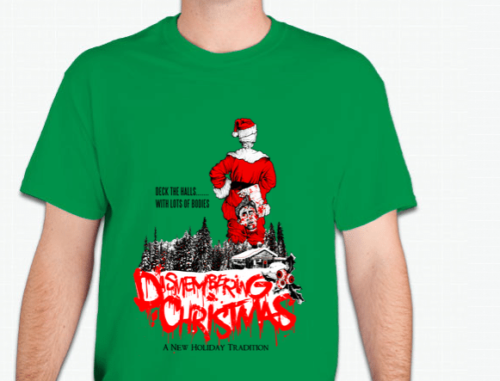 Artwork by the awesome Garreth Gibson Illustrations.
Like Dismembering Christmas on Facebook:
Dismembering Christmas Facebook