This top 10 slasher list comes from our horror friend Alex Aspin. Make sure to follow him on instagram for more horror reviews and pics.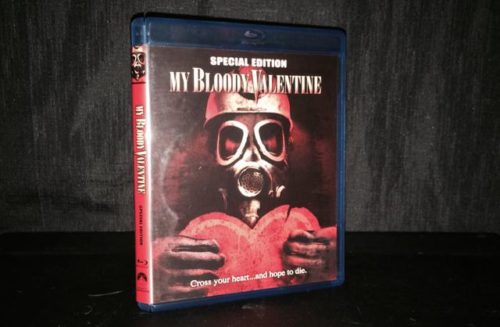 1) "My Bloody Valentine" (1981)
A small town is haunted by the memories of a massacre on Valentine's Day, after an accident in a mine. 20 years later, they decide to organize their first Valentine's Day dance since the massacre, and the killings start again.
This was one of the first movies I just had to re-watch immediately after my first time viewing, and to this day is one of the first horror films I show to people.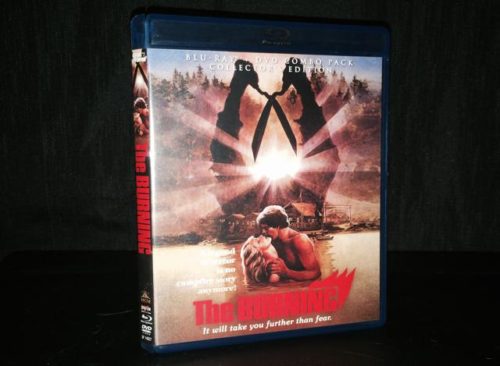 2) "The Burning" (1981)
A summer camp groundskeeper is burned beyond recognition due to a prank gone wrong. 10 or so years later he is released from the hospital, he returns to the summer camp to stalk and kill the campers.
Another film I feel is necessary to show to everyone I know. This film, and My Bloody Valentine usually bounce back and forth as my #1, but for the sake of this list, i decided to make this one #2, but I love it just as much. I can't say enough good things about it.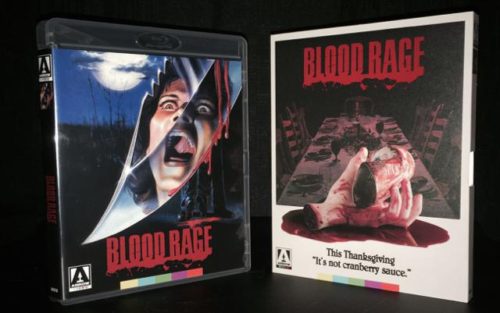 3) "Blood Rage" (1987)
Filmed in 1983, but shelved until 1987 under the title "Nightmare at Shadow Woods", Blood Rage brings everything necessary for being considered a top tier slasher.
In the beginning, we see twin brothers Terry, and Todd as children at the drive-in with their mother. 10 year Terry kills a man in his car, and blames it on Todd. Todd is then institutionalized. 10 years later on Thanksgiving, Todd escapes from the hospital, while at the same time a killing spree has started in the neighborhood. But has the real killer been among them the entire time? (Spoiler: Yes, he has)
I had never seen Blood Rage until Arrow Video released it on Blu ray, and it immediately became one of my favorites. I think I watched it 3 times the day I got it in the mail, once alone, once with my girlfriend, and once with the commentary on. If you want to check this one out, I recommend just buying the Arrow Video blu ray. It comes completely packed with extras, and 3 cuts of the film.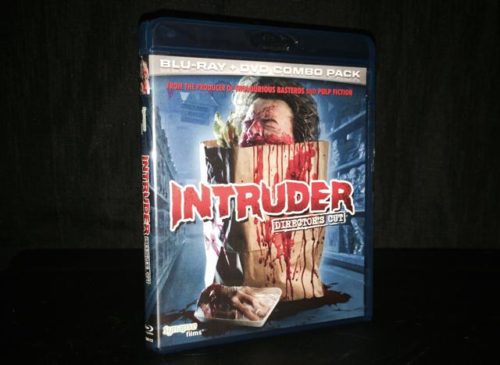 4) "Intruder" (1988)
The night crew of a supermarket that's going out of business find themselves being stalked and killed one
by one. Great atmosphere, score, and insane over the top kills. Out of all the films I love to show people, this is honestly probably my favorite, just because I love seeing how people react to the twist ending, and some of the incredible kills.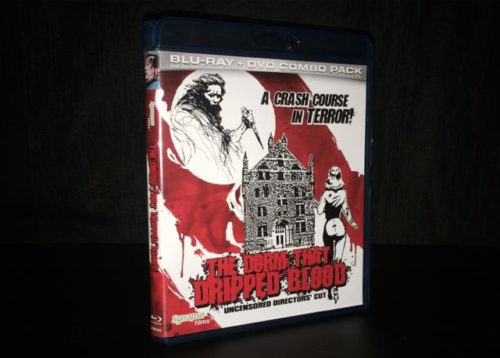 5) "The Dorm that Dripped Blood" (1982)
A group of college students decide to stay on campus during Christmas break to help clean out their dorms, only to find themselves being stalked and killed.
I honestly didn't care for this film the first few times I saw it, but after time with each viewing it continued to grow on me, and I've heard similar stories from others. I love literally everything about this film. From the score, to the kills, to the atmosphere and location. Not one I find my non-horror fan friends enjoying all that much, but I love it, and would recommend it to any slasher fan.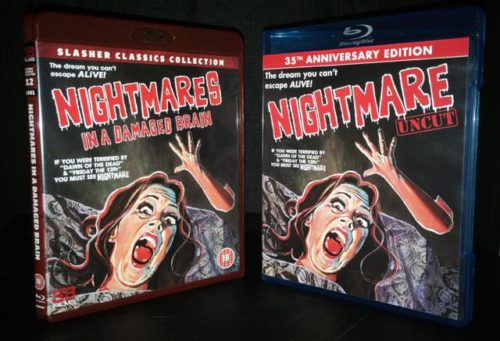 6) "Nightmares in a Damaged Brain" (1981)
A man is haunted by, and literally driven to the point of insanity by constant nightmares of a traumatic (and extremely gory) experience as a child, and eventually embarks on a gore soaked killing spree. Among this, in what was one of the most notorious banned films on the UK's Video Nasty list, we find; extreme gore, frothing mouths, annoying children, explicit nudity in 42nd Street sex shops, and all the screams from a grown man going insane you can handle. Highly recommend to anybody, slasher fan or not.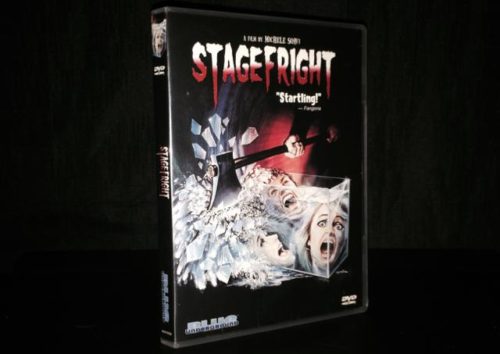 7) "Stagefright" (1987)
A group of actors lock themselves in the theater they're rehearsing their new play in, after one of the actresses is murdered, while the police keep watch outside, however the killer has already found himself into the theater and is locked in there with him.
Anyone who knows me knows that Euro horror, and especially Italian horror is my favorite type of horror. And Stagefright has to be one of the best Italian slasher films. There's nothing about this film I don't enjoy. If you want to see a great Italian slasher film, with a killer Owl, and some great kills, check it out.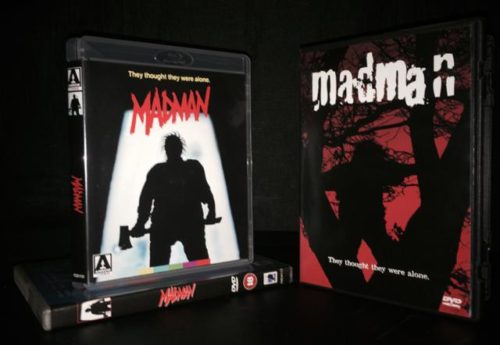 8) "Madman" (1982)
A small town with an urban legend about a farmer who murdered his family, and was hanged for his crimes, only to escape into the woods. The legend says if you say his name "Madman Marz" above a whisper, he'll come and kill you. And of course the obnoxious teenagers in the woods ignore what they're told, and yell his name in the woods, only to find themselves being killed off one by one
I first saw this film on a British imported Anchor Bay DVD. The PQ wasn't the greatest, but I couldn't get enough of the film. It's not too overly gory, but all of the kills are memorable and fun. I highly recommend anyone pick up either the Arrow Video, or Vinegar Syndrome blu rays. Both use the same transfer, and the film looks amazing.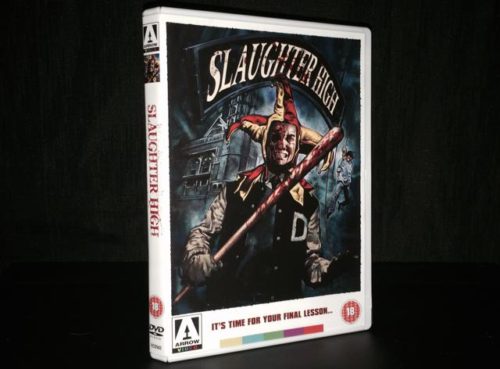 9) "Slaughter High" (1986)
A prank gone wrong leaves a student horribly burned and disfigured. 10 years later, they're all invited to a "high school reunion" where they find themselves alone in their abandoned high school, getting killed off one, by one. This is actually my girlfriends favorite slasher film. It's a really fun, extremely 80's slasher with some brutal kills. If you like 80's punk rock, killers in Jester masks, exploding stomachs, and annoying teenage bullies, I highly recommend this film.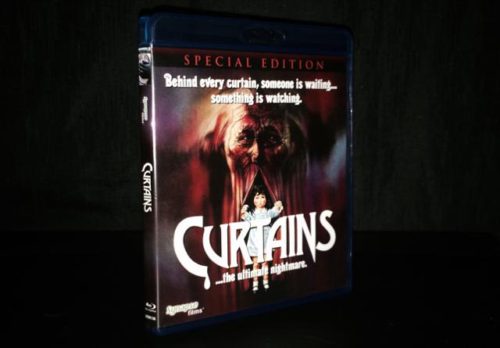 10) "Curtains" (1983)
A group of actresses are brought to an isolated mansion in the middle of winter to audition for a new film, only to find themselves being killed off, naturally.
Curtains has an atmosphere like no other film. The location is amazing, and the winter setting makes it all the more haunting. The killers mask definitely adds to the creepiness as well. If you've never seen this one, check it out just for the ice skating murder scene alone.
And there you have it. My personal top 10 slasher films, as of right now.
Make sure to follow Alex on Instagram for more horror pics and reviews: https://www.instagram.com/hossst/