This top 10 favorite lesser know Giallo film list comes from our horror friend Alex Aspin. Make sure to follow him on instagram for more horror reviews and pics.
Disclaimer: I just want to clarify this right off the bat. This is a list of my personal favorite "lesser known" Giallo films. Meaning, you won't find any Argento, Fulci, or Bava on this list. If this was an overall top 10 giallo film list, I would've included Argento, Bava, and Fulci.
1) "What Have You Done to Solange?" (1971) directed by Massimo Dellemano.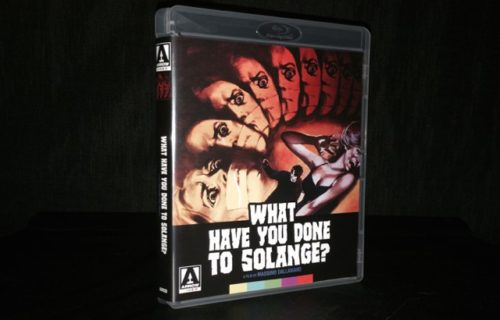 A teacher (played by Fabio Testi) is having an affair with one of his students. While they're on a "date" on a boat, she witnesses a brutal murder on shore. He then ends up becoming the main suspect because he refuses to tell the police why he was actually there. What follows are more brutal kills (teen girls being stabbed in the vagina), botched abortions, annoying teens, and plenty of murder scenes made all the more alarming by the incredibly haunting score.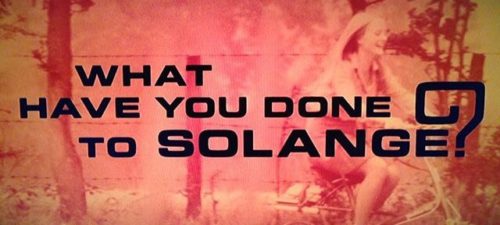 "Solange" is, and has been for a while my favorite Giallo film over all. Everything about this film flows so well, from start to finish. This movie is often called misogynistic, due to the nature of the murders, but It all ends up making sense, in a heartwarming, yet disturbing way.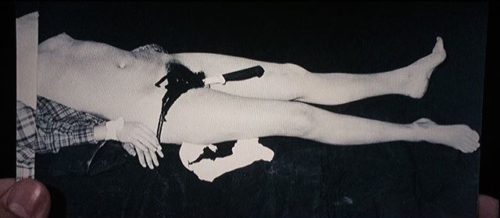 Highly recommended to anybody. Also check out Dallamano's other giallo "What Have They Done to Your Daughters".
2) "Death Walks on High Heels" (1971) directed by Luciano Ercoli.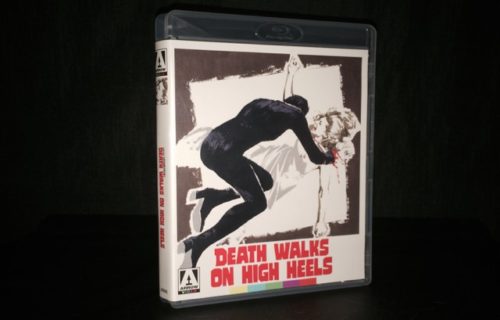 After her famous jewel thief father is stabbed to death on a train, a nightclub performer named Nicole (played by Nieves Navarro) starts being harassed by the police, and a masked man with "piercing blue eyes" about the location of her fathers diamonds. Next, people around her start being murdered.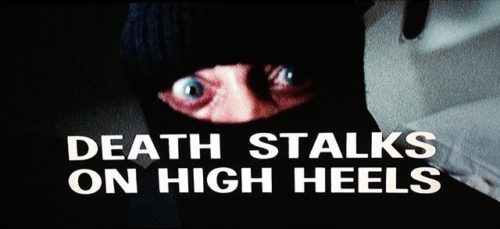 This film is a perfect example of why I love gialli. This has to be one of the most beautifully shot films I've ever seen, honestly up there on par with the work of Akira Kurosawa, Ingmar Bergman, and Federico Fellini. The plot itself is entertaining enough to keep you watching, and I've found with people who didn't care for the story, have at least been kept watching by the beautiful camerawork.
Another one I highly recommend, but this one might not be one for the unseasoned giallo fan. But then again, if you don't know anything about gialli as it is, you probably aren't looking at a list of more obscure examples of the genre.
I'd also recommend checking out Ercoli's other gialli "Forbidden Photos of a Lady Above Suspicion" and "Death Walks at Midnight"
3) "The Bloodstained Butterfly" (1971) directed by Duccio Tessari.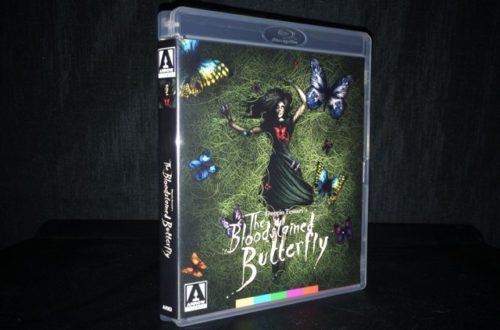 After the body of a girl is found in a park, a man is arrested and is on trial for the murder, while everyone is convinced he is guilty. However, shortly after, the murders continue. Half courtroom drama, half giallo.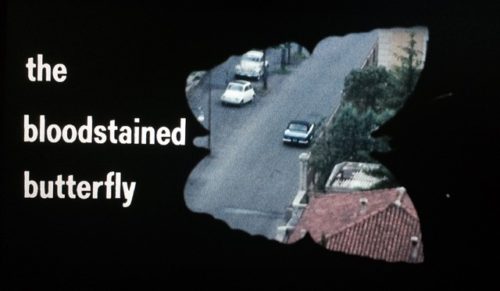 This is a new one for me. The first time I ever saw it was actually just last night, (August 19th 2016) when I received this blu ray in the mail (6 days before the release date!!!) and I immediately fell in love with it. While most Giallo films substitute extreme levels of style, to make up for the logical inconsistencies, and plot holes, this film doesn't have to. While it is just as wonderfully shot as you'd expect from a giallo film, it doesn't have any of the plot holes, and is a much more "logic based" crime investigation type giallo. Also recommend checking out Tessari's earlier giallo film "Death Occurred Last Night".
4) "The Red Queen Kills Seven Times" (1972) directed by Emilio Miraglia.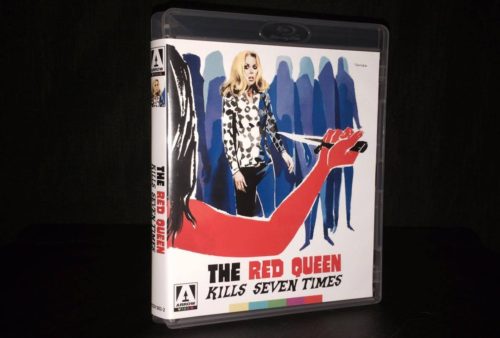 After two sisters inherit a castle front believe their grandfather, a murder spree committed by a dark haired women in a red cloak, and mask begins.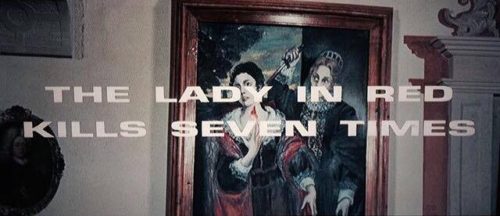 This is a very entertaining gothic themed giallo film, shot very beautifully, and accompanied by a beautiful score.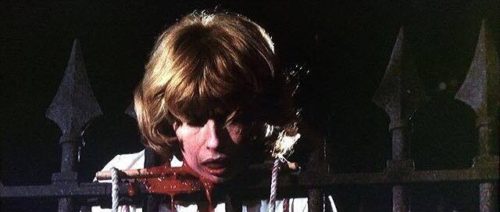 I think this is one the unseasoned giallo fan will still enjoy, so I highly recommend it. I also recommend Emilio Miraglia's other giallo "The Night Evelyn Came Out of The Grave".
5) "Short Night of Glass Dolls" (1971) directed by Aldo Lado.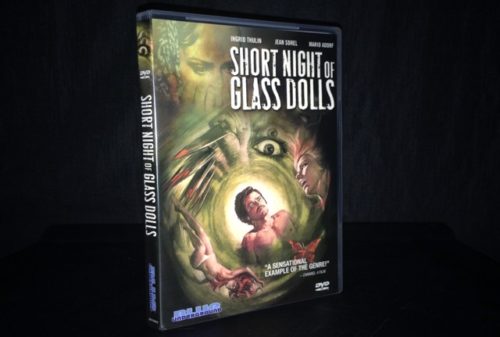 This is a hard one to explain without spoiling, so I won't say much. But a mans body is found in a park, and is taken to the morgue. We then realize he is actually conscious, just unable to move, talk, or anything. So a lot of the film is from his point of view, while we listen to him trying to remember what happened.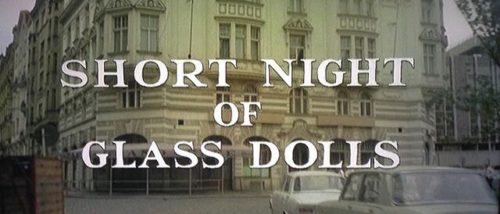 It's a little bit of a strange watch, especially for a giallo, but it's definitely well worth checking out. Also check out Aldo Lado's other giallo "Who Saw Her Die".
6) "Your Vice is a Locked Room and Only I Have the Key (1972) directed by Sergio Martino.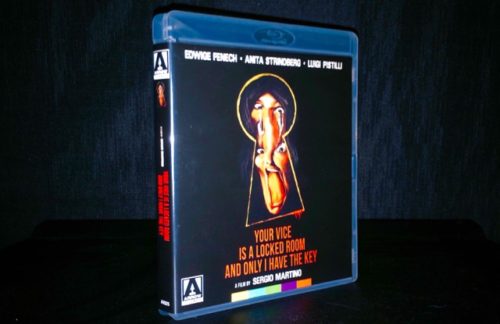 Based on Edgar Allen Poe's story "The Black Cat" this gothic style giallo is about an alcoholic author (played by Luigi Pistilli) who lives in his mansion with his wife, and maids who he sleeps with. Eventually he is visited by his niece (played by Edwige Fenech), and a series of murders begins.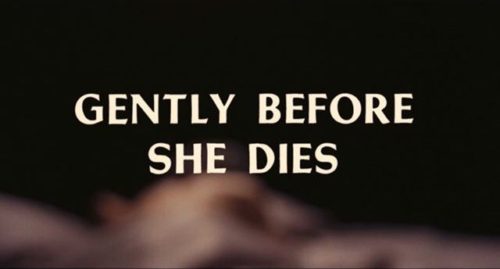 I absolutely love everything about this film. I honestly had to immediately watch it a second time after my first viewing. And even though I'm aware of how Poe's "The Black Cat" ends, I was still surprised by the end of this film, and was honestly kind of anxious up until the credits started to roll. Also highly recommend Sergio Martino's other gialli "Torso", " Strange Vice of Mrs. Wardh", and "The Case of The Scorpions Tail".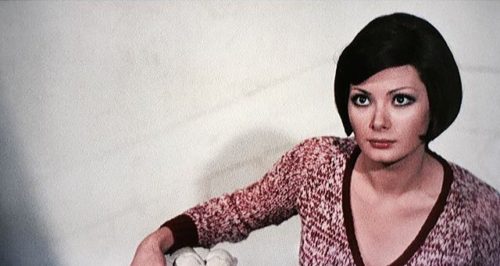 7) "The Black Belly of The Tarantula" (1971) directed by Paolo Cavara.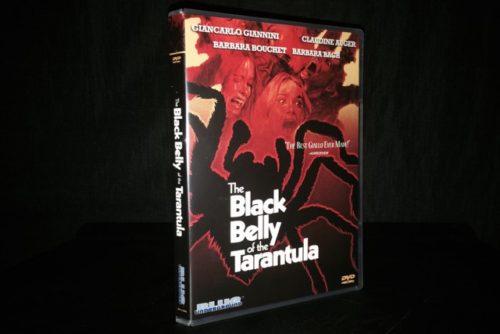 An inspector investigates a series of crimes where the victims are paralyzed, and then gutted. Much in the same way as a tarantula kills its prey.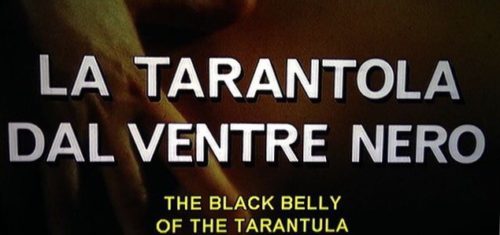 I don't really have much to say about this one. I don't want to accidentally spoil anything. Just check it out, because it's awesome. Also check out Cavara's other giallo "Plot of Fear".
8) "Strip Nude For Your Killer" (1975) directed by Andre Bianchi.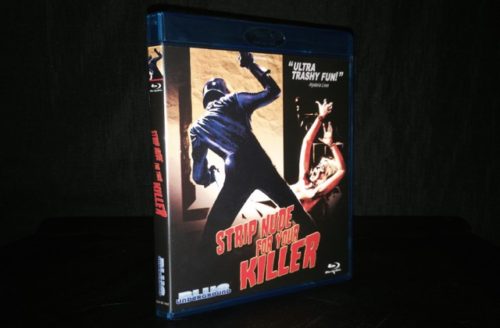 After a fashion model dies during an abortion, a series of murders begins, involving the rest of the models at the modeling agency she worked for.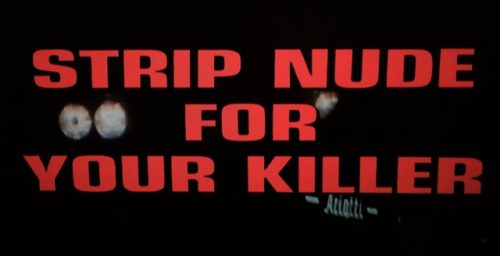 Another one I don't really want to say much about. Generally considered an incredibly sleazy, and trashy film. Maybe I'm just super desensitized or something, but I don't think it's as sleazy as everyone seems to thing. While there is an absurd amount of nudity, none of it is really in an outright sleazy fashion. I can think of plenty of giallo films with just as much nudity, done way more trashy, like "The Sister of Ursula", or "The Beast Kills in Cold Blood". I really appreciate this film, and feel like it's honestly one of the more classy examples of the sleazier gialli.
9) "Blue Eyes of The Broken Dolls" (1974) directed by Carlos Aured.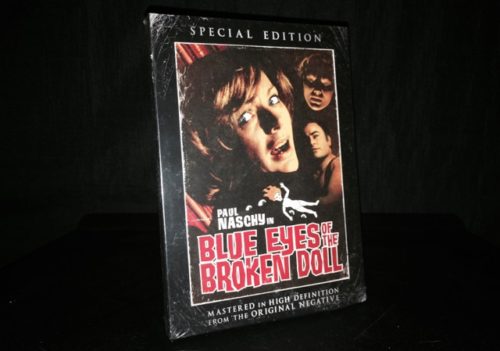 After an ex-convict (played by Paul Naschy) who is haunted by nightmares of himself strangling women is hired as the caretaker of an estate owned by 3 women, a series of murders begins.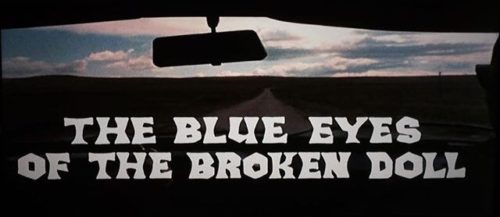 One of the few non-Italian films I'll acknowledge as being a "true giallo", and probably being the best of the far more rare Spanish gialli, this film has everything you need out of a giallo. It's a little slower than some people may like, but the characters are interesting enough to keep you watching. The first time I watch it, I was running on probably 3 hours of sleep after being awake for 36+ hours, and I was able to stay awake through the entire film. If you consider yourself to be a more seasoned giallo fan, whose seen all of the more common ones, this is definitely one worth seeking out.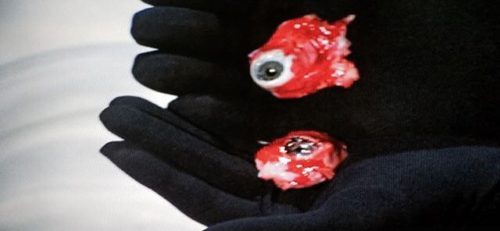 If you want another example of a Spanish giallo film, Mondo Macabro is releasing "The Fox with a Velvet Tail" on blu ray sometime in the near future.
10) "Eyeball" (1975) directed by Umberto Lenzi.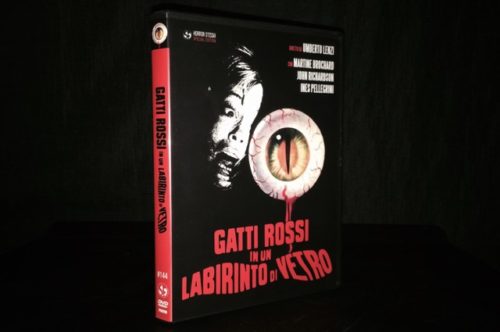 A killer dressed in a red raincoat is killing American tourists by cutting out their eyes.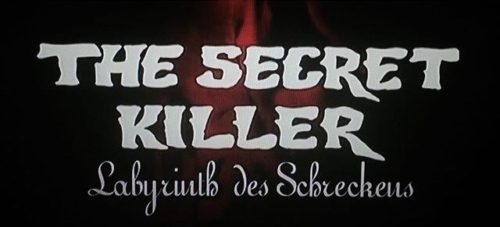 Definitely one of the harder to find Giallo films out there. If you want to own this, you'll have to import either the Italian, or German DVDs, or buy a bootleg, because no official blu ray (or even DVD) seem to be in the near future. If you are willing to track it down, (it is on YouTube, but looks really bad) it's definitely one of the essential Giallo films.
Umberto Lenzi has lots of other giallo films worth checking out, including "Seven Blood-Stained Orchids" (which just barely missed the cut), "Knife of Ice", "Spasmo", and "Oasis of Fear".
Now, I'd like to list some honorable mentions: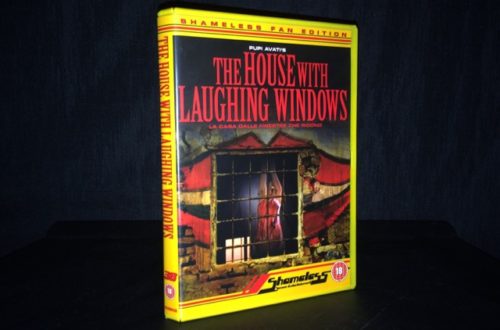 "The House with Laughing Windows" (1976) directed by Pupi Avati.
Truly haunting film. Honestly the only giallo, and one of the only films in general to unnerve me in my adult life. If you've seen this film, and remember the recordings on the tape player, you know exactly what I mean.
"Eye In the Labyrinth" (1972) directed by Mario Caiano.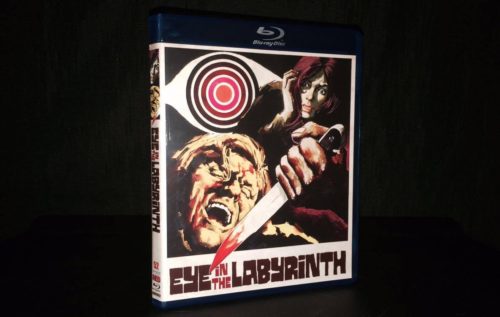 "The Beast Kills in Cold Blood" aka "Slaughter Hotel" (1971) directed by Fernando de Leo.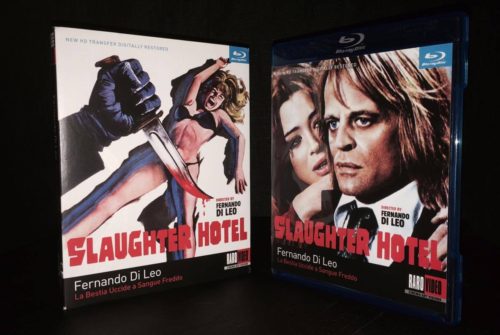 "Watch Me When I Kill" (1977) directed by Antonio Bido