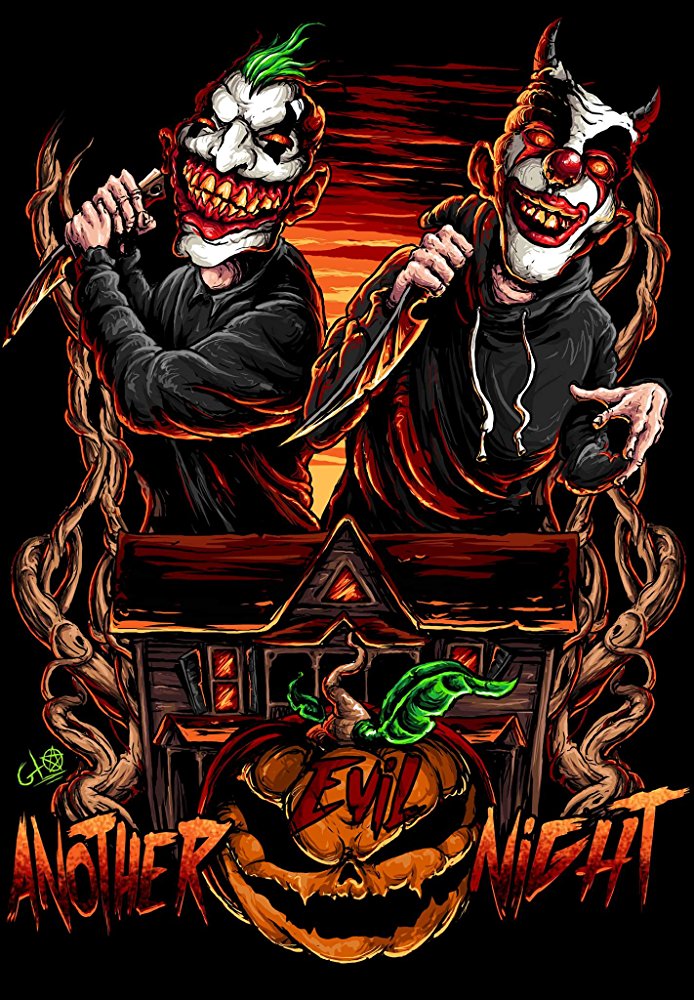 In a brand new segment for Slasher Studios, we will taking a look at various up-and-coming horror filmmakers as they chat about their horror experiences as well as why they love the genre. Today we take a look at Jason Harlow and his upcoming horror film ANOTHER EVIL NIGHT, which is currently slashing up Kickstarter.
History With Horror
"I've been watching horror films literally since I could ever remember. I grew up watching the Child's Play and Scream movies. I've always been interested in the classic monsters such as Dracula, The Wolfman, Frankenstein's Monster, and Gill-Man, but slasher films are what I'm most interested in."
Making the Horror Happen
Low-budget films are more interesting than me than the Hollywood stuff, so when I was in middle school, I started researching online to find some of the lesser-known slasher films. Todd Cook's Screamtime Films label had a few particular titles that I wanted to see, and those were Night of the Clown, The Dummy, Demon Dolls, and lastly – Evil Night, which I managed to get the sequel rights to in the summer of 2015. The film began production in 2016 and is scheduled for release at the end of this year.
Having worked with some of Memphis' most well-known film filmmakers as well as indie horror folks such as MJ Dixon, Dustin Ferguson, Tyler Hall, and Matt Cloude, I've gotten a good amount of experience in my 22 years of life. Tackling this feature with mostly just myself and a rather inexperienced yet very promising film student known as Jacob Gordon, however, has easily been the biggest challenge so far. What we have created is by no means a masterpiece of any sort, but horror fans will hopefully agree that it's very fun film with lots of great Halloween imagery.
Killing it With Kickstarter
With only a few key scenes left, including one that features rising horror star Tommie Vegas, and us using an edit-as-you-go approach, the film is close to being finished but is looking for additional funds to cover the cost of festival fees as well as the manufacturing of 250 hand-numbered Blu-rays. In exchange for people's generous donations, we are offering producer and special thanks credits, DVDs Blu-rays, and VHS's as well as posters signed by Ben Purvis, Tommie Vegas, Jacob Gordon, and myself.

To become an Another Evil Night backer & support indie horror, check out the official film's Kickstarter and help Harlow make a horrifically fun final film!