1) Slender Man
How is it possible to screw up a Slender Man movie? This movie shows it's possible. Completely boring, no effort involved whatsoever, a script that's all over that place, no scares at all, un-engaging and boring and stupid characters, weak acting, cutting out all of the good and violent stuff from the trailer, plot holes galore, characters that are just left forgotten, cringeworthy teen drama. The only good thing I can say about this movie is that it did have some creepy imagery and Joey King delivered a decent enough performance. The Bye Bye Man is a better Slender Man movie than Slender Man.
2) Cynthia
This movie is pure garbage. The horror is terrible, the humor is terrible, the characters are terrible, the story is dumb as hell, and the creature is laughable and ridiculous. There was no point to this movie whatsoever. Most I can say about it is that Scout Taylor-Compton is at least sort of trying to work with the script and character.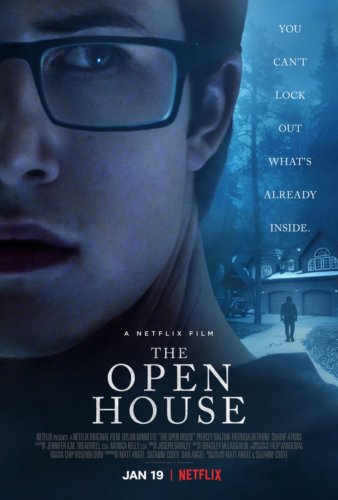 3) Open House
Despite a solid performance from Dylan Minnette, this is another boring horror movie that goes nowhere and ultimately leaves us with nothing but a grim and tasteless ending that just doesn't feel warranted. This is a terrible slow burn film where nothing happens during and no pay off at all in the end and we are left no answers to anything. Everything we just saw just feels pointless.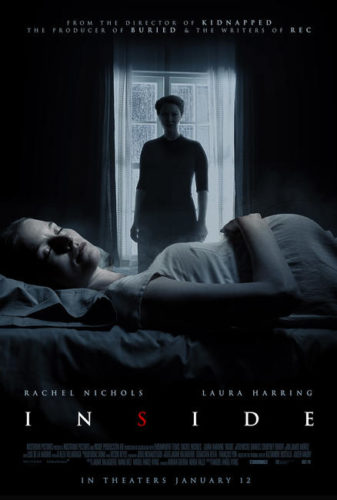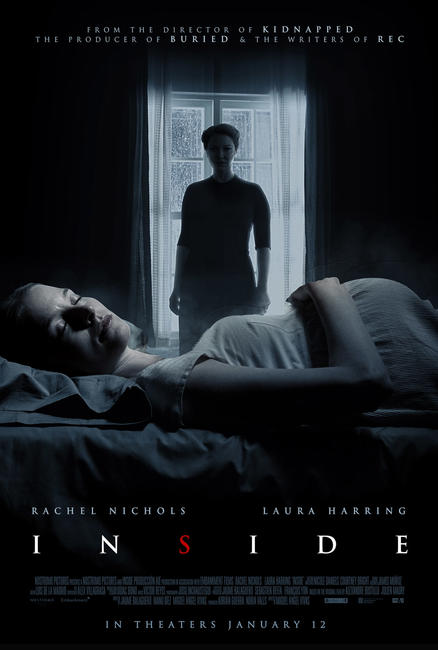 4) Inside
This watered down remake of the grim and brutal original French film feels like a dramatic Lifetime movie and even ends like a Lifetime movie. This film shows zero respect to the original. Rachel Nichols and Laura Harring however do a good job with their roles despite lacking the grit the actresses in the original had to express.
5) Winchester
This a boring and laughable haunted house film with cheap jump scares and a propaganda anti-gun film. It doesn't do NEARLY as much as it could have with the ghosts and the setting of the house, as good as the production design is. This hardly even feels like a horror movie, it's just a drama with more talking than there is anything scary or suspenseful. This is just a dull movie with an uninteresting story and even more uninteresting characters. Even Helen Mirren feels like this movie is a chore to do. 
6) Cloverfield Paradox
On a production standpoint, this movie isn't bad and I admit I did like the final shot of the film. But the script is a huge and confusing mess where nothing makes any sense. It tires way too hard to be a new Event Horizon, and how it connects to the Cloverfield universe is terrible and way too forced and hokey. The trailer that premiered during the super bowl the night the film itself premiered looked like the film was going to be great with how it was edited together and would be things full circle. Instead we get an overstuffed mess.
7) Demon House
This could have had so much potential, and some elements of the film are creepy, but what this movie fails to do is make you believe that what you're watching is real. How the movie was filmed just made everything look staged and fake. Maybe I'm not just not enough of a believer, but in the end this movie didn't offer anything for me.
8) Slice
While I give the movie credit to try be ambitious and retro, the story was just boring with too much going on, and it just wasn't funny. The characters didn't do anything for me and felt really bland. The cast was fine and seemed dedicated, but for a movie that was supposed to be a cheesy comedy horror, it was just boring. 
9) Ruin Me
Initially the movie had a solid concept and I enjoyed the first part of it, but once the mid-point twist came about it went downhill for me there. I was hoping for a fun slasher but it just became a different movie entirely that I didn't want, and the final act twist was just the final nail in the coffin. 
10) Unfriended: Dark Web
To its credit, this sequel is much darker and the characters are more likable, but this is also a sequel that was boring, and despite the characters being likable, they were also really boring and stupid. They also didn't do nearly as much with the dark web as they could have, and the stuff they did do without felt way too over the top and unbelievable. I felt more terror and realism from similar movies like The Den and Ratter. It's also worth mentioning that the ending I got was so stupid involving a countdown and a van. The other ending that was released in theaters sounded so much better.