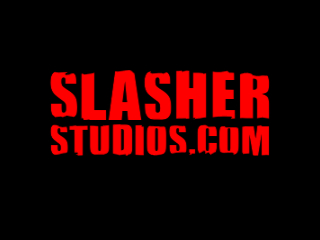 I spend a lot of time on Slasher Studios updating the site, promoting upcoming horror movies, and writing reviews for slasher films that hope other horror fans will eventually have the time to enjoy. One thing that I normally do not do is talk about myself. Well, today that is about to change. I figured it would be interesting for those of you out there to get to know the face behind Slasher Studios. The following are ten very random horror facts about me in no particular order. Read them and hopefully enjoy…maybe we are more alike than you may think.
1) My favorite horror movie is the original Black Christmas. Don't quote me on this however because it tends to change on an almost monthly basis. This, however, is the one that I recommend to everyone whether they like horror or not. It's a great starter horror film as well as a good first date movie. If your date doesn't like it, make sure there is no second date.
2) My favorite scream queen is Heather Langenkamp. I adored Heather as Nancy in the three Nightmare on Elm Street films that she appeared in. She brought strength and humanity to the role. She was one of the first Final GIrls to actually put up a fight and destroy evil…at least for the time being. It's a shame she never broke out because she is one fine actress.
3) I don't understand the love for Friday the 13th: The Final Chapter. I know this is many fans favorite of the Friday the 13th series but I always found this installment to be mean spirited (this film seems to hate women—almost every woman in this movie is either a slut or needs the assistance of a man) and I hated Corey Feldman's performance as young Tommy. Just annoying and the deaths aren't even all that great.
4) On the flip side, I don't understand why more horror fans don't love Wes Craven's New Nightmare. A smart, cutting edge horror film that was ahead of its time, this movie is seriously scary and asks the burning question that most horror movies are afraid of—What impact does a horror movie have on those watching it? Scream toyed with this idea a few years later but I think New Nightmare is even better.
5) I don't understand the love of supernatural horror movies. Don't get me wrong, these can be done and done well (see Poltergeist and House of the Devil) but normally these types of films just leave me cold. You know you are going to get some doors that slam on their own as well as some creepy music but little else. I don't mend tension but these films have just become an open invitation to make a bad, cheap horror movie.
6) If I'm not a fan of supernatural horror movies then I really hate found footage horror. I love Blair Witch, I think the first Paranormal Activity features some decent shocks, but…that's about it. These are cheap, insulting movies that pander to a horror audience that want to see "the real thing". They are also incredibly lazy and an excuse to feature poor acting (These are real people!). Case in point watch "The Devil Inside" or, better yet, don't.
7) My first horror movie experience was when I was 6. I watched the original Texas Chainsaw Massacre with my parents. I stayed up all night because I was so scared out of my mind. As soon as I got over my initial shock, I went back for more. Twenty+ years later and I'm still looking to recapture that wonderful experience.
8. I obnoxiously quote horror movies that I've seen a million times to friends who haven't seen them and don't know what the hell I'm talking about. The biggest offenders: Scream (all four movies), Nightmare on Elm Street 4: The Dream Master, Friday the 13th Part VII: The New Blood, Poltergeist III, Slaughter High, and Black Christmas.
9) I have never seen The Exorcist. There is no excuse for this one.
10) If I could meet one horror movie director, it would be Wes Craven. He created at least a dozen of my favorite horror movies and I'd ask him for both advice and tips of the trade. I'd also ask him to see the original cut of Cursed with Mandy Moore.
That is all. Hope that was informative. What are some random horror facts about you?