On this week's episode of Slasher Studios, we talked about our favorite Scream Queens/Final Girls. These are the women of horror who slashed up the screen and slashed up our hearts. The best of the best of horror heroines. Below is our list of favorite Scream Queens!
If you missed the show click on the link below to listen to an archive:
http://www.blogtalkradio.com/slasherstudios/2011/07/18/slasher-studios-final-girls-and-scream-queens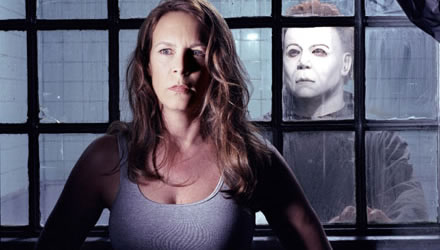 5. Jamie Lee Curtis
Curtis's film debut occurred in the 1978 horror film "Halloween", in which she played the role of Laurie Strode. The film was a major success and was considered the highest grossing independent film of its time, earning accolades as a classic horror film. Curtis was subsequently cast in several horror films, garnering her the title, "scream queen".
Her next film was the horror film, The Fog, which was helmed by Halloween director John Carpenter. The film opened in February 1980 to mixed reviews but strong box office, further cementing Curtis as a horror film starlet. Her next film, "Prom Night", was a low-budget Canadian slasher film released in July 1980. The film, for which she earned a Genie Award nomination for Best Performance by a Foreign Actress, was similar in style to Halloween, yet received negative reviews which marked it as a disposable entry in the then-popular "slasher film" genre.
That year, Curtis also starred in "Terror Train", which opened in October and met with a negative reviews akin to Prom Night. Both films performed only moderately well at the box office. Curtis had a similar function in both films – the main character whose friends are murdered, and is practically the only protagonist to survive. Film critic Roger Ebert, who had given negative reviews to all three of Curtis' 1980 films, said that Curtis "is to the current horror film glut what Christopher Lee was to the last horror movie glut-or Boris Karloff was in the 1930s". Curtis later appeared in "Halloween II", "Halloween H20: 20 Years Later" and "Halloween: Resurrection", as well as giving an uncredited voice role in "Halloween III: Season of the Witch".
4. Adrienne Barbeau
The ever enchanting Adrienne Barbeau is best known among horror fans as one of the original Scream Queens. She is one of the few actresses who is not afraid to attack each role with gusto. From Stevie Wayne, the beautiful, gravelly voiced DJ in John Carperter's "The Fog" to the biggest bitch of in all horror anthologies, Wilma Northrup, in George Romero's "Creepshow"; there is simply nothing that Barbeau can't do. She has worked with some of the greats of the genre, including the aforementioned Carperter and Romero, she has also appeared as Alice Cable in Wes Craven's underrated classic "Swamp Thing". More recently she appearing in one of the best direct to video horror films Slasher Studios has ever seen, "The Convent". A mix of "Evil Dead" and "Night of the Demons", "The Convent" is a hoot and a must see for every genre fan. If you haven't seen it yet, go over to Amazon and order your copy now. You won't be disappointed.
3. Danielle Harris
Danielle Harris is, and has always been, one of my favorite "Scream Queens". She has shown a dedication to the genre ever since she was a child. She has appeared in over two dozen horror movies, four of them in the "Halloween" series: "Halloween 4: The Return of Michael Myers" and "Halloween 5: The Revenge of Michael Myers" as Jamie Lloyd and Rob Zombie's remakes "Halloween" and "Halloween II" as Annie Brackett. In 1988, she auditioned and was chosen (beating out Melissa Joan Hart) for the part of Jamie Lloyd, Michael Myers's niece, in the movie "Halloween 4: The Return of Michael Myers". Just one year later, she would reprise the role in "Halloween 5: The Revenge of Michael Myers". The character of Jamie returned in 1995 for "Halloween: The Curse of Michael Myers" but Harris did not participate due to disagreements regarding the changes to her character on the script. After seeing the final film, at least part of me is glad that she didn't participate.
Harris would later return to the franchise in a much different role, that of Annie Brackett, in Rob Zombie's "Halloween", a 2007 reboot of John Carpenter's classic 1978 original. In this film, she had nudity for a sex scene and her encounter with the dangerous Michael Myers, a career first. She stated "[It] is something that I wanted to do because everyone's like, 'Oh, she's little Jamie. She's 14.' And it's like, no, actually, I'm 30. It's something that I've never done before." She reprised her role in Zombie's sorely underrated "Halloween II".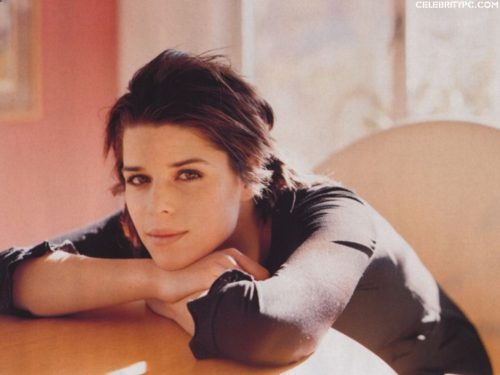 2. Neve Campbell
Campbell's first widely released film was the fun, "witchy" horror movie "The Craft". She then got the role of her career. A role that would change her life as a Scream Queen forever. She was offered the leading role in "Scream", directed by horror master Wes Craven. In the film, she plays Sidney Prescott who receives threatening phone calls from a killer with, who is obsessed with scary movies, on the anniversary of her mother's death. Campbell stated that she "adored" the character saying "She's a fantastic character for any kind of movie." Sidney is depicted as an intelligent, resourceful young woman who slowly becomes stronger as she attempts to overcome the threats and deaths around her.
The film was a huge success, earning over $173 million at the worldwide box office, and winning critical acclaim. Campbell's role as Sidney Prescott has received significant critical praise throughout the series, earning her the title of "Scream Queen in the 1990s". Campbell won the Saturn Award for Best Actress for her role in "Scream". She also received two Blockbuster Entertainment Awards for Favorite Actress – Horror, for "Scream 2″ and "Scream 3″. The film was followed by two sequels, both of which were also hugely successful, with "Scream 2″ earning over $170 million and "Scream 3″ earning over $160 million. Campbell won the MTV Movie Award for Best Female Performance for "Scream 2″. Roger Ebert, in his review of "Scream 3″, wrote of Campbell, "The camera loves her. She could become a really big star and then giggle at clips from this film at her AFI tribute". In 2011, she reprised her role as Sidney Prescott in the wonderful "Scream 4″.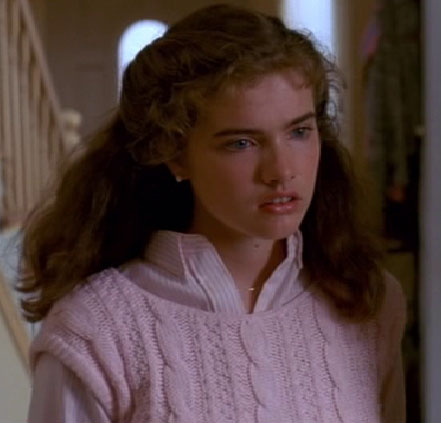 1. Heather Langenkamp
Heather Langenkamp wasn't always a horror fan and admits that before she was cast in the role that would change her life that she had never seen a horror film. Funny that now, nearly 30 years later, the actress is remembered as one of the greatest horror Scream Queens of all time.
While she was studying at Stanford University, Wes Craven cast her as teen heroine Nancy Thompson in the original "A Nightmare on Elm Street" as he wanted someone very "girl next door" to play Nancy. He believed that Langenkamp met this quality. For the part, she beat out over 100 actresses. The film, follows the story of a group of teenagers who are killed in their dreams one-by-one by a past child murderer turned supernatural serial killer, whom their parents killed. The film was continued the 80′s slasher movie craze, following the trend set by "Halloween" and "Friday the 13th".
The film introduced the iconic villain Freddy Krueger, played by Robert Englund. Nancy, as the film's protagonist, lives, and defeats Krueger after he has killed all of her friends. Johnny Depp, in his feature film debut played Nancy Thompson's boyfriend, Glen. Veteran film actor John Saxon played Nancy's father, police lieutenant Donald Thompson. The film was both a critical and commercial success, earning a total of $25 million at the American box office. In 1985, she received the Best Actress Award at the Avoriaz Film Festival for this role. She also became one of the original scream queens and final girls.
She continued her role as Nancy in "A Nightmare on Elm Street 3: Dream Warriors", in which she co-starred alongside Patricia Arquette and Laurence Fishburne, and "Wes Craven's New Nightmare", in which she played herself, and through events in the narrative, she is compelled to reprise her role as Nancy Thompson. John Saxon also returned with Langenkamp in "Dream Warriors" and "New Nightmare". "A Nightmare on Elm Street 3: Dream Warriors" earned nearly $45 million at the domestic box office, making it both the highest grossing film for the studio that year. "Wes Craven's New Nightmare" earned $18 million at the U.S. box office. The three films in the series in which Langenkamp stars are considered the three best due to their critical reception. As Craven write on the script that Langenkamp reads from, "Thank you for having the guts to play Nancy once last time", the horror world couldn't agree more.