While 2011 wasn't a very memorable horror year, there were several horror movies that we thought stood out from the crowd by either living up to expectations or handily succeeded them. We have two sequels, a wholly original comedy-thriller, and two remakes. All in all a fairly interesting year for horror. Without further ado…here are our top five favorite horror movies of 2011.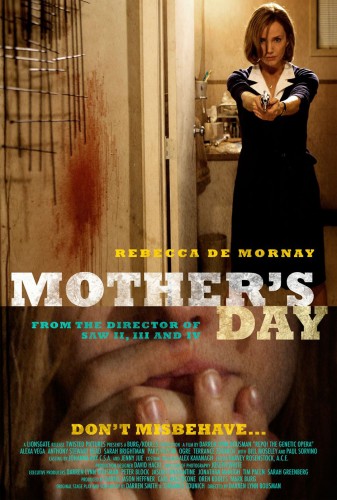 5. Mother's Day
One of the few remakes that actually tops their original in terms of effects, acting, plot, and story. Three brothers on the run from the law head for home, only to discover that their mother lost the house in a foreclosure. Mother ingeniously orchestrates her sons' escape, teaching the house's new owners and their guests a few lessons along the way. Suspenseful from the opening frame, it is a shame this movie has yet to be given a release in the United State. The performances and gore effects are top notch and De Mornay hasn't been this good in years.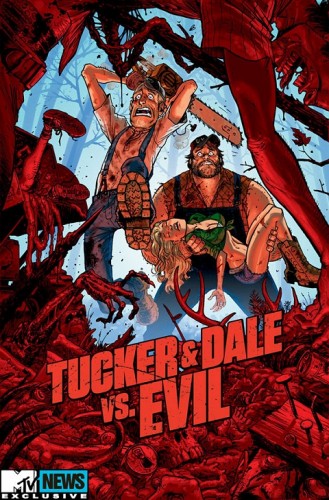 4. Tucker & Dale Vs. Evil
Easily the funniest horror movie of the year. Actually it is the best out and out horror comedy since 2009's "Zombieland." Like the best horror/comedies, "Tucker & Dale vs. Evil" mines its central crazy joke (what if the serial killers in horror movies really were the victims themselves) for some incredible scares, laughs, and — believe it or not — heart. The fact that this movie was released in less than 100 theaters nationwide and "Paranormal Actvity 3" was given a 3000+ screen release isn't as insulting as it is sad. Looking for a gory slasher with a few laughs? Pluck down a couple of bucks for a few beers and a copy of this movie, you'll thank me later.
To order on Amazon: Tucker & Dale vs. Evil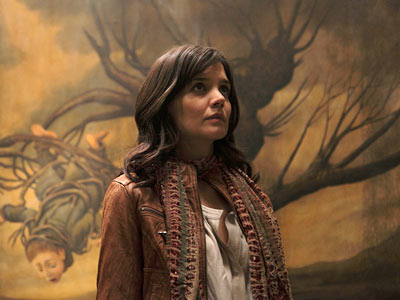 3. Don't Be Afraid of the Dark
"Don't Be Afraid of the Dark" is over-the-top, melodramatic, and full of plot holes. But, you know what dear reader, I loved every minute of it. This is the kind of movie in which logic is thrown out the door before the opening credits even begin. It is atmospheric in a way that has been missing from most horror movies today. Those that were disappointed by the lack of Gothic overtones in "Fright Night" will be in Heaven here. The sets are gorgeous and the fluid use of cinematography is inviting in a way that makes you feel at home with these gawkily little creatures. The acting here is a bit hit or miss. Guy Pearce is terrible as the father who doesn't seem to care whether his girlfriend or his daughter lives or dies. His performance is bland to the point of sleepwalking through his role. Katie Holmes, on the other hand, is a revelation. It's nice to see a strong, female role in which she is neither helpless nor a shrewd bitch. She thoroughly blew me away and has a few very touching scenes with Madison. Madison makes for a convincingly scared child but her performance is a bit hit or miss. Overall, if you are in the mood for a moody, Gothic treat, you could do far, far worse than "Don't Be Afraid of the Dark".
To order on Amazon: Don't Be Afraid of the Dark
2. Final Destination 5
Original concept? No. Great acting? No. Wonderful story? No. But..let's be honest…who cares? "Final Destination 5″ is the most fun I've had in the movies in months. Probably the most fun I've had watching a film since "Scream 4″ opened in April. This movie works from beginning to end thanks to some incredible death scenes and some solid performances. This is actually the first "FD" movie that I've seen since part 2 in which I actually CARED about the characters. This isn't a perfect movie. The middle drags a bit and I did feel a bit cheated by at least one death. Nonetheless, this is by far and away my favorite of the series. Just don't let ANYONE give away the twist ending. That's the best part of all.
To order on Amazon: Final Destination 5 (+ UltraViolet Digital Copy)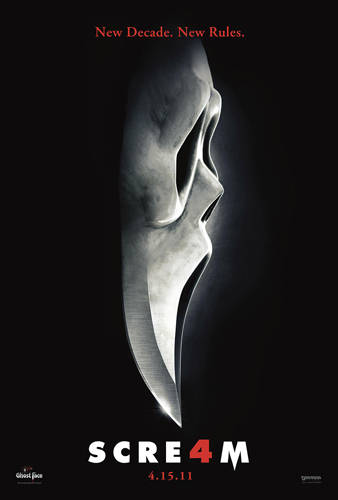 1. Scream 4
"Scream 4″ is executed with an artistic flair of wit and style that long time fans and film buffs alike were able to love. While I sometimes wished there could have been a little more genuine tension and suspense, the final twenty minutes were just so off-the-wall that it makes up for any slow patches. All in all, this was bloody, fun, and very entertaining. The cast is clearly having a ton of fun, and most of them really put on a good show. This may be cinematic junk food but it sure is tasty. I saw this movie five times in theaters and would have easily have gone another five. Just an absolute blast from beginning to end and a satisfying new installment in the series.
To order on Amazon: Scream 4