Wow, you guys really are amazing. You know that? Two more mini reviews from fellow fans of the slasher genre as they each talk about their slasher favorites. Thank you Jeffrey and Ryan for your awesome selections! Once again just go to the Slasher Studios Facebook Page and select a picture from your favorite slasher movie and do a small write up and we will feature you and your review on our site. One special review will win a free autographed copy of Teddy!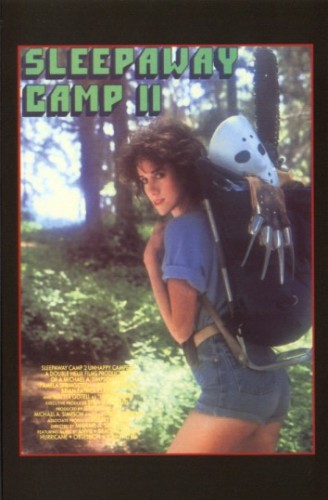 Ryan Howe-"Sleepaway Camp 2"
My favorite slasher of all time is "Sleepaway Camp 2" because of the Happy Camper Song, the Shit Sisters and our favorite post-op camp counselor Angela Johnson. The outhouse killing if by far my favorite scene from any slasher movie!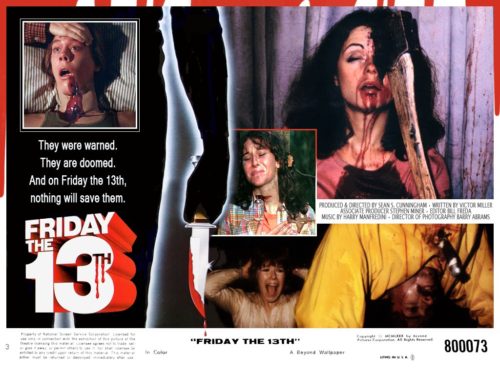 Jeffrey Lee-"Friday the 13th"
I was debating if i should post "one of my favorites", like Happy Birthday to Me and The House on Sorority Row, since a lot of people's favorite slasher happens to be one of the Friday the 13th movies. But at the risk of sounding redundant, I'm going to go ahead and say that Friday the 13th (1980) is my #1 favorite slasher of all-time. Black Christmas and Halloween did it first, but Friday the 13th defined what a slasher movie is all about and fine-tuned the rules and style for all the slashers to come. I think the first Friday the 13th has the best gore effects of the entire series (you can't argue that anyone did it better than Tom Savini), and it has an excellent atmosphere of dread and impending doom. Sean S. Cunningham really doesn't give himself enough credit with this one. He's said over and over in interviews that his main intent was to rip off Halloween, but I think he created a unique and terrifying slasher movie that will go down in history as the first of its kind and will never be forgotten.