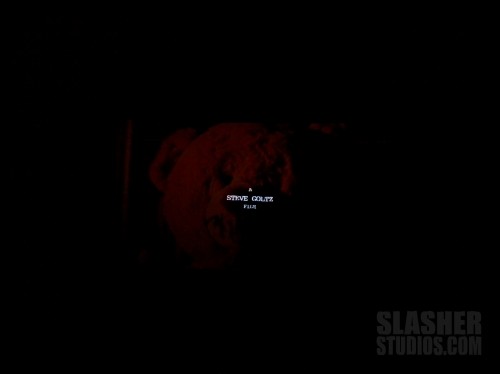 "Ladies and gentlemen, I give you TEDDY."
As I heard these words announced before the first ever big screen showing of TEDDY, it felt like my heart started beating a million times a second. Would the audience laugh at the right times? Would they believe the deaths? Would they be entertained? Well, sitting in the back row of the theater and taking in the audience reaction, I can honestly say the answers to those questions were: YES, YES & YES!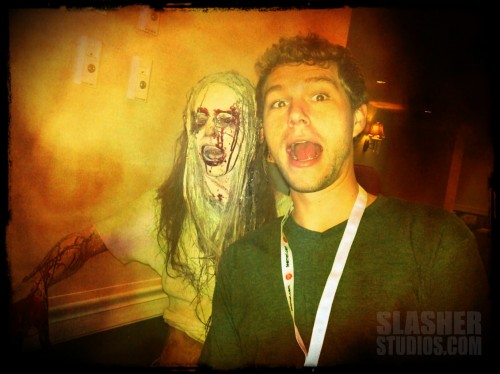 The overwhelming support and kind words from the fans and the crew of the festival was something I was not expecting. It seemed like every time we walked down the halls of the theater, somebody was coming up to us asking, "Are you the TEDDY guys?" The fans and filmmakers alike loved our little film and couldn't get enough. It was amazing to hear from so many people who we had never met, that they enthusiastically enjoyed this film. Everyone at this event was so kind and outright happy for eachother and their work. It was so refreshing to be around people who all have not only a common goal, but a common hobby and love for the genre. Such a great way to kick off the weekend.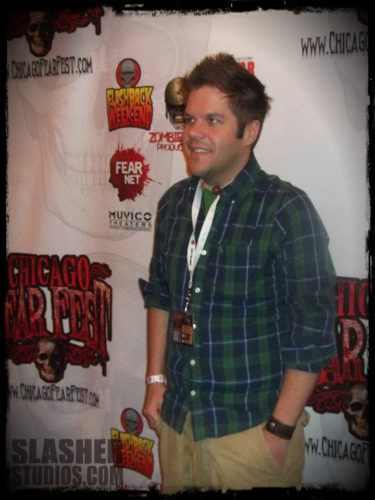 The overall festival experience was beyond what I could have asked for. The films were of high quality and the entire fest ran very smoothly. A few kinks here and there, but that is to be expected at any film fest. Making it to the HATCHET 2 and HOLLISTON screenings was a lot of fun. Adam Green and Joe Lynch made numerous appearances and mingled with the fans and fellow filmmakers during the after parties. They came with lots of advice and many laughs to help make this weekend even more memorable. Plus, the fact the fact that they were both so down to earth and relatable was a great inspiration to all who attended.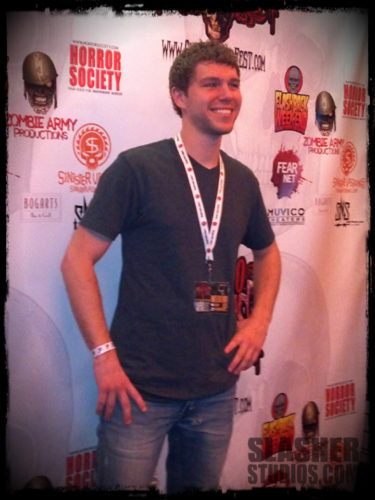 The theater itself was perfect. It was very clean and hands down the biggest and nicest theater I have ever been in. The screens were picture perfect to match the crisp sound and the chairs were the most comfortable this filmmaker has ever sat in. The staff with the theater and the festival were so incredibly nice and willing to help with any qeustion or concern that came up.
So, cheers to the Chicago Fear Fest and a huge thanks to everyone that took the time to come up to us and express their love of the Slasher Studios short, TEDDY! I have the festival itch and can not wait to go to the next. As for Chicago, I'll see you next year!