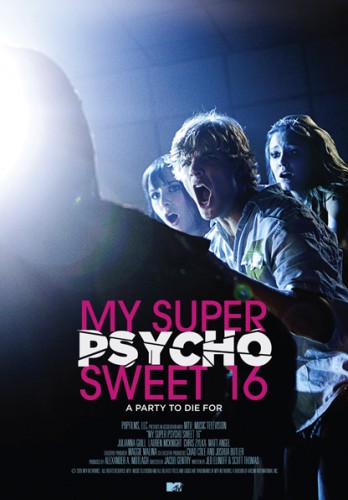 My favorite high school-themed horror movie is 2009's "My Super Psycho Sweet 16".
Spoiled rich girl Madison Pensrose (Julianna Guill) convinces her father to open The Roller-dome which was closed down due to a series of grizzly murders that had taken place 10 years ago, along with this, social outcast Skye Rotter (Lauren McKnight), who happens to be the daughter of The Roller-dome murderer, finds herself victim to Madison's bullying do to a brief but flirtatious confrontation with Madison's ex, Brigg (Chris Zylka). One thing leads to another and Skye meets up with Brigg at Madison's sweet 16 and soon enough, the killer comes back to wreak havoc during her party.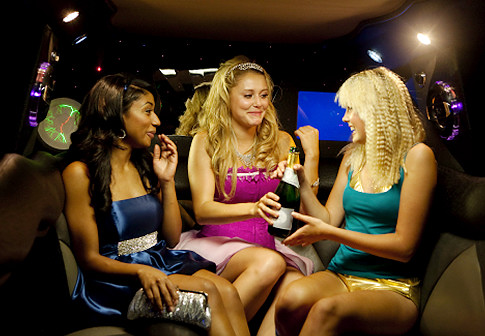 Now I saw this is my favorite high school themed horror movies because the high school is used most frequently throughout the first half hour or so of the movie, helping viewers decide which characters they love and which they hate. Not only that, but the film centers around on high schoolers.
The cast is surprisingly great. For mainly new-comers, the actors really knew their shit and not one of them had a moment where they made viewers feel that what they were doing and saying wasn't real. Julianna Guill especially played the role of spoiled-rotten Madison, and you even start to feel bad for her throughout the film. In one scene in particular, Julianna manages to make Madison seem like she isn't a complete bitch, even though she obviously is one which is revealed 5 seconds later. Lauren McKnight did a phenomenal job as well playing the social-outcast Skye Rotter. She comes off as a girl that we all know/knew growing up which makes you love her character 100000x mores than the screenplay writers probably anticipated.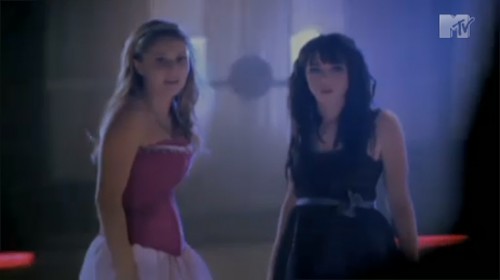 Being a made-for-TV movie, you'd expect everything to be toned-down to the point where it's like the Prom Night ""remake"" , but surprisingly this film didn't hold back on the gore too much. The kills were actually pretty brutal, especially one that evolved a fire extinguisher. Definitely didn't expect that from an MTV release.
All-in-all, My Super Psycho Sweet 16 is probably one of the best slashers of the last decade, in my opinion, because of it's refreshing feel and 80's slasher homage. If you haven't already seen it, then you definitely need to asap.
–Sean Wells