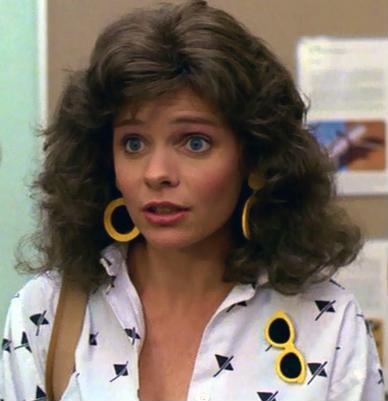 Today, the awesome The Slasher Stop is back as they chat with the very talented Lori Lethin (The Prey, Bloody Birthday, and Return to Horror High).
Can you tell me a little about your early life? Was acting something you always wanted to do?
I grew up in Long Beach in California . I was a beach baby. I loved to be outside and play act! I would go to all the neighbors houses on my own and perform for them… Usually bad singing but they got a kick out of it… And, by the way, I was usually in my bathing suit. I can't remember wanting to act, I just loved to pretend.
How did you first get into acting?
We have a summer home over on Catalina island. I was working at my parents burger joint and one day I decided as the summer was coming to a close to go to Hollywood … There was no well thought out plan, no training or high School plays. I was basically flying by the seat of my pants. I picked up, joined an acting class and got a manager. Everything just fell into place.
Just simply because I'm a Charlie's Angels nerd, can you talk a little about the episode you guest starred in in 1978?
Charlie's Angels was my first acting gig. It was a real eye opener. It was one of the first interviews I went on and I had barely been in acting class a couple of months. Now mind you, I was a bit of a tomboy… So being on the set with 3 women who were divas in their own right.. Was , well lets say, a real introduction to Hollywood. Thank god I was working with three other young actresses like myself. I learned a lot ! The Angel's were glamorous but distant. I was grateful for the opportunity to see how things operated behind the scenes.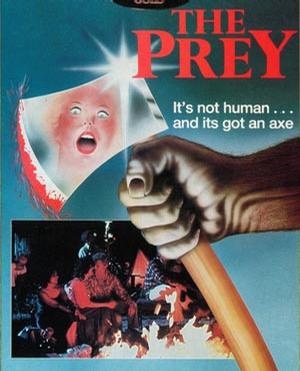 Can you tell us how you got the substantial role in The Prey? Did you audition?
I did audition for The Prey. Again, I was new in the business. The producers body of work was in the porn industry so this was their first venture into horror films. I simply went on the audition … Had a callback and was cast. I guess I was convincing at looking scared..lol!
What was shooting The Prey like, was it a difficult shoot being on location?
The great thing about shooting the prey was it was like being at summer camp. The film was shot in 12 days and we were up in the mountains. I had a blast. The cast members were fun and I got to run around and look scared…. And I got paid! The film was an enjoyable experience .
What was your relationship with your co-stars like? Are you still in touch with them?
My relationships with my co stars was great. We are no longer in touch but I hope all of them are doing well.
Can you tell us when the film was shot and clear up the mystery, as I'm sure you know the film wasn't released until 1984.
Gosh… I have to be honest… I don't remember the timeline of when the film was made and when it was released.
Lastly, what was your final impression of the film?
My impression of the film is that it was one of those fabulous low budget 80's horror films that found an audience. It was before all the high tech special effects… Which makes it more fun.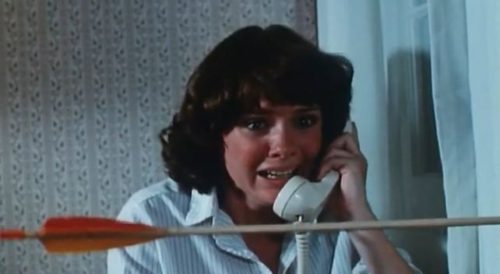 How did you get the starring role in Bloody Birthday?
I auditioned for the role in Bloody Birthday.
Can you tell us a little about the shoot in general?
Again, Bloody Birthday was a low budget film and was shot in about a month. The hours were long but it was fun and time passed quickly.
I'm sure some fans would kill me if I didn't ask, what was it like working with Julie Brown?
Julie Brown was great. She was a real sport. You have to remember .. This was before she became famous. We were all thrilled to be working.
What are your recollections of working with the kids in the film?
I loved working with the kids… Especially Casey who played my younger brother. I think we laughed through the whole shoot. The kids were fun and down to earth. It was all fantasy for them… Kinda like play acting because after they killed someone ,after the take the person got up
Lastly, what were your thoughts on the finished film?
I liked the finished Product….Again another low budget classic with bad special effects, so bad that it actually made the film good.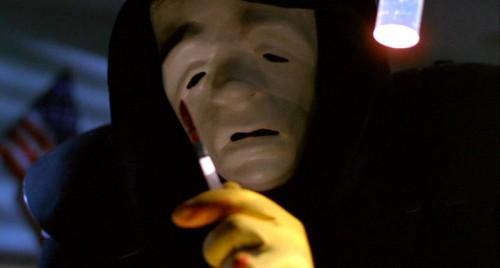 How did Return To Horror High come about for you?
My manager at the time was producing the film. I think I went along with the package.
Fans really want to know, what was George Clooney like pre-fame?
George Clooney was a doll… Funny and sweet. Absolutely no ego. Not bad to look at either!
In general how was shooting Return to Horror High?
Shooting Return To Horror High was fun. I laughed more during that film then I think I did any other. Alex Rocco who played the producer was particularly entertaining.
Do you look back on this movie fondly? Personally I think your comedic skills are brilliant.
I do look back on this movie fondly… I loved playing my character . There was a lot if me in there.. Feisty comes to mind and I have a wicked sense of humor. Hopefully that all came through.
How do you feel knowing you have this scream queen legacy and hordes of fans?
I love being known as a scream queen. It's so much fun and the fans are the best.
Fans are dying to know, will you ever make a return to acting?
You never know about me returning to the screen only this time I would like to be the hunter instead of the hunted… What do you think?
We definitely think she should! Another big thank you to both The Slasher Stop as well as the ever talented Lori Lethin for the fantastic interview.