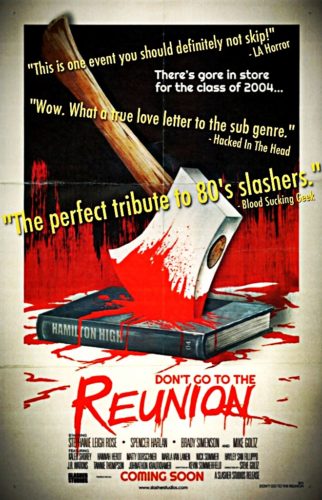 We are proud to announce the official theatrical premiere for Don't Go To The Reunion in the UK. It is a one night event only and will be part of a double feature with the original classic Halloween. The event will start at 11pm and will end roughly at 1:45 am.
Saturday the 16th November 2013
At the Grosvenor Cinema in Glasgow, Scotland UK.
Don't Go To The Reunion 11:00pm – 12:10 am
Halloween (remastered 35th anniversary print) 12:15 – 1:45 am
More details such as ticket booking will be updated as soon as they are announced. A HUGE thank you to Ross Wilcock for arranging this!