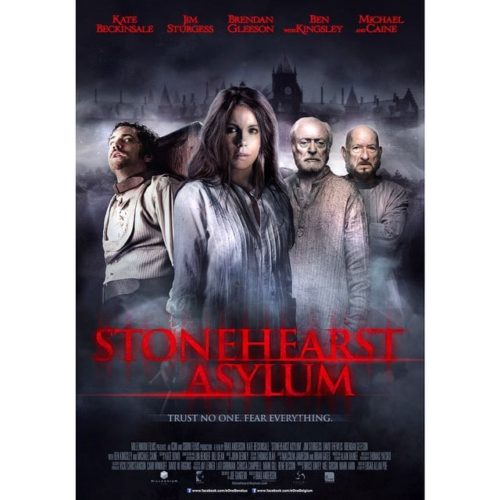 Last Tuesday I watched Stonehearst Asylum (2014) for the first time. This was the first Blu-ray screener I received from my job to review. When it first came out in theaters I had missed it. I remember it coming out a week before Halloween last year. I knew nothing about the movie and the poster looked interesting but far from appealing. I did like the cast however but it didn't seem like a movie that was worthy of being seen on the big screen. Well I've checked it out and I must say that Stonehearst Asylum is a good movie, but not great. The acting performances are solid, especially those from Kate Beckinsale, Jim Sturgess and David Thewlis. I did like the fact that this movie is based on the short story "The System of Doctor Tarr and Professor Fether" by Edgar Allan Poe. This movie was very stylish in its costumes and settings. The camerawork by Brad Anderson (The Machinist, Vanishing on 7th Street, The Call) was very good. The story, while interesting on paper, feels stretched out thin for the movie.
I really liked the sudden plot twist at the end of the movie. Stonehearst Asylum is not a movie I'd consider 'horror' but more of a 'mystery/thriller'. I also thought the movie was very tame for a PG-13 flick, especially due to the lack of blood and some jump scares. This movie could've been better if it had a faster pacing, the running time should've been shortened by at least 10 minutes. Because I hardly knew anything about this movie I was still hooked from the beginning till the end. It is good to have seen once, there is a good balance between psychological thriller and drama. I would recommend Stonehearst Asylum, but don't expect too much from it as it ultimately played very safe.
Wanna read some more reviews of mine? Visit Ferdi's Movie World and you can find plenty of more!
–Ferdi Akkulak