Last week on Horror Movie Poster Friday, I shared my favorite posters of my personal favorite of the franchise, Halloween II. This time, I'm breaking down my favorite art for Tobe Hooper's 1974 classic The Texas Chainsaw Massacre. I saw this film on VHS at a way younger age than I should have and I remember being both terrified and intrigued. The chase scene through the woods at night with Sally and Leatherface was the stuff nightmares are made of. With the upcoming prequel, Leatherface, set to be released in the near future, now is as good a time as any to spread the love for the original that started it all and many say helped pioneer the slasher genre.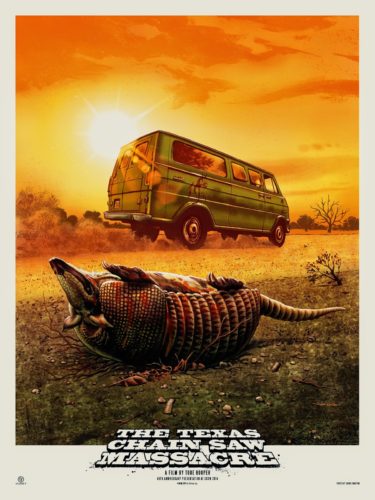 Art credit: Jason Edmiston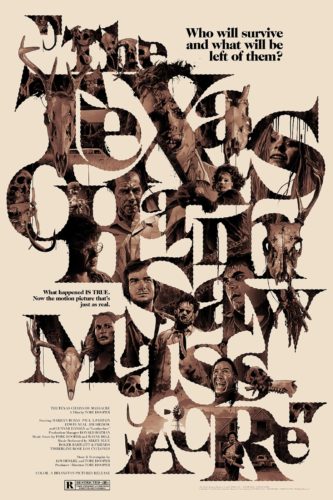 Art credit: Gabz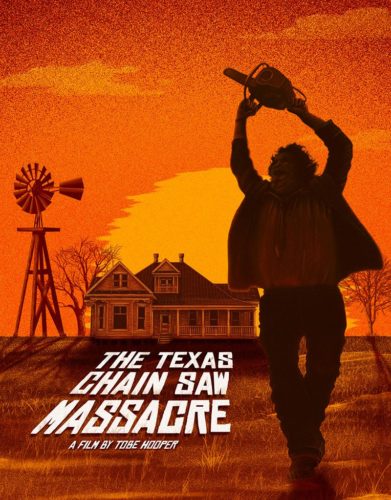 Art credit: Unknown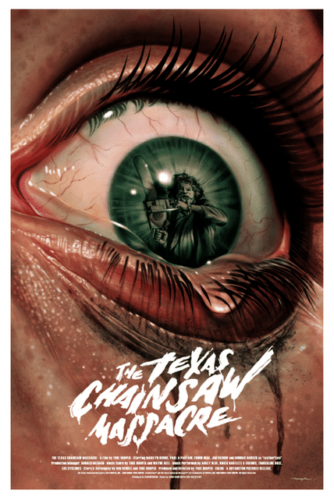 Art credit: Jason Edmiston
Check back next week for a brand new installment of Horror Movie Poster Friday.
–Noah Nicholas Nelson