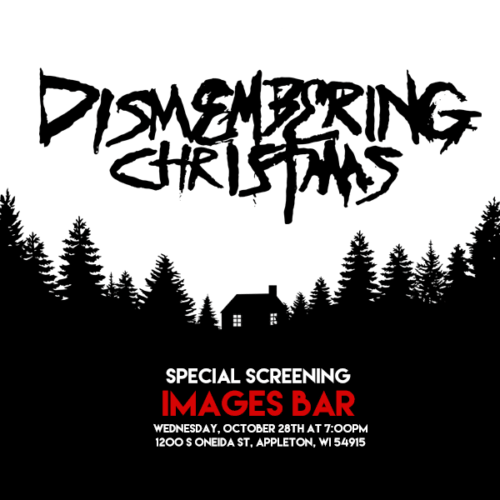 TOMORROW NIGHT! Dismembering Christmas will be screening at Images Bar in Appleton, WI at 7PM. Writer/producer Kevin Sommerfield will be there for the screening with dvds, posters, soundtracks, and limited edition blurays for sale during the event. The always incredible Kyle Conn will be the bartender so make sure to come on down and check out the film, have a few drinks, and support some indie horror!
Can't make it? You can still pick up your slasher goodies here:
All dvds and blurays are region free and all blurays are individually numbered. Once these 300 are sold out, these will never be reprinted again.
Extras include:
Audio commentary with Actor/Director Austin Bosley
Audio commentary with Writer/Producer Kevin Sommerfield
Behind-the-scenes documentary with exclusive clips (only available on bluray)
Bloopers
Fly on the Set: Making Of Dismembering Christmas
Interview with Writer/Producer Kevin Sommerfield (only available on bluray)
Theatrical Trailer
Teaser Trailer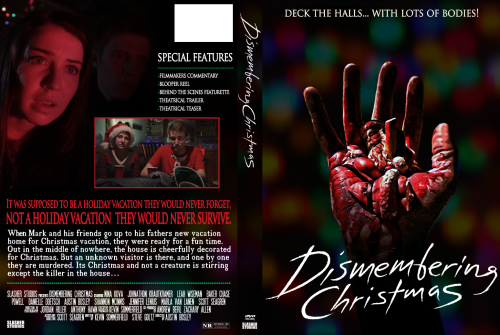 Don't forget to also pick up a Dismembering Christmas Limited Edition Tee!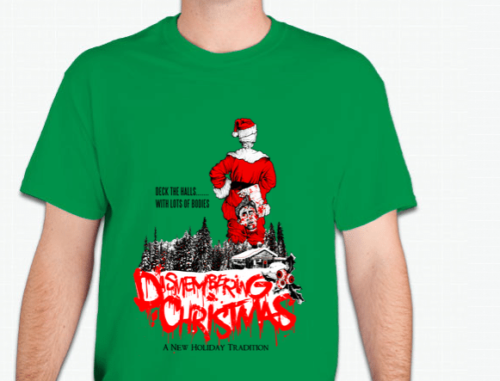 Artwork by the awesome Garreth Gibson Illustrations.
Like Dismembering Christmas on Facebook:
Dismembering Christmas Facebook