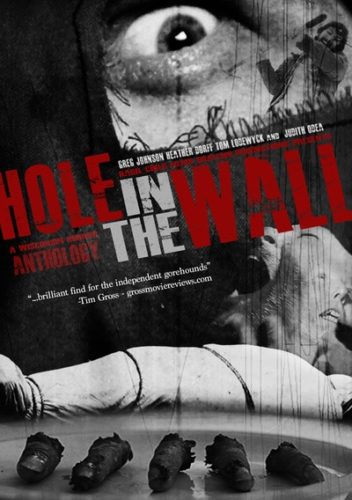 Slasher Studios was proud to be a part of this awesome horror anthology. Filmmakers from around Wisconsin were asked to create this loving nod to grindhouse and exploitation, John Waters style. We hope you have a sick, twisted, and most importantly, fun time with it!
DESCRIPTION:
7 nightmarish films from the people that brought you SWAMPHEAD, INCEST DEATH SQUAD, THE GIRL WHO PLAYED WITH THE DEAD, FLESH EATING FOG, and DON'T GO TO THE REUNION.
A brute shows a local boy hell through his haunted ax, the streets of Madison are stalked by a deranged sexual psychopath, Ed Gein is resurrected as a dentist with a penchant for extraction, the flipside of the American family screams itself to life, and an elicit drug transforms a singer into the angel of death!!!
Directed by:
Derrick Carey – Rabid Child FIlms
Cory J Udler – Shalenn Productions
Greg Johnson – Two Horned Unicorn
Rob Michels / Carolyn Baker – Screaming like Banshees
Steve Goltz / Kevin Sommerfield – Slasher Studios
INCLUDED ON DVD:
– 80 minute Uncut version of film
– 30 minute Behind the scenes featurette
– 2 audio commentaries with the directors
– trailer
– Splatreel