A tribute to the glory days of holiday horror, Dismembering Christmas can best be described as Friday the 13th meets Black Christmas. Have you ever wanted a Friday the 13th set in the winter? Well..so did Slasher Studios and that's why they created this movie just for you. Practical effects from beginning to end, likable characters, and a kick ass final girl…what more could you want in a slasher?
PLOT
It was supposed to be a holiday vacation they would never forget, not a holiday vacation they would never survive. When Mark and his friends go up to his fathers new vacation home for Christmas vacation, they were ready for a fun time. Out in the middle of nowhere, the house is cheerfully decorated for Christmas. But an unknown visitor is there, and one by one they are murdered. Its Christmas and not a creature is stirring except the killer in the house…
DVD Extras include:
Audio commentary with Actor/Director Austin Bosley
Audio commentary with Writer/Producer Kevin Sommerfield
Bloopers
Fly on the Set: Making Of Dismembering Christmas
Theatrical Trailer
Teaser Trailer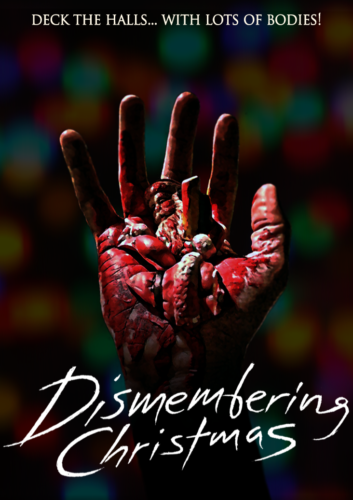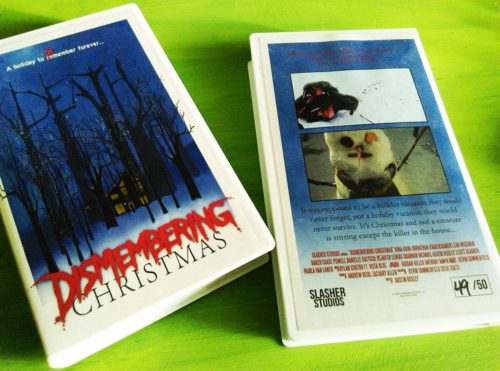 Don't forget to also pick up a Dismembering Christmas Limited Edition Tee!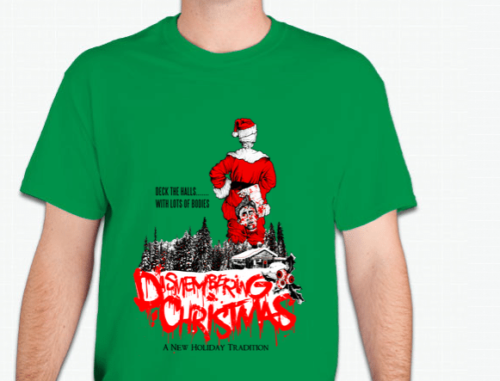 Artwork by the awesome Garreth Gibson Illustrations.
Like Dismembering Christmas on Facebook:
Dismembering Christmas Facebook