These are our top 10 favorite bad horror movies. Movies to sit down with a couple of friends to watch with many, many beers in hand. Not a single one of these movies even approach watchability status any other way.
Listen to our webcast in which we discuss our picks: http://www.blogtalkradio.com/slasherstudios/2011/06/27/slasher-studios-present-the-worst-of-the-worst-horror-movies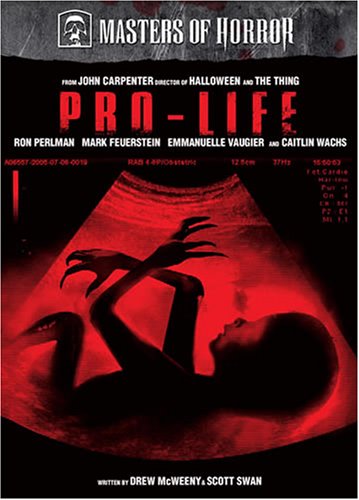 10. Masters of Horror: Pro-Life
Pro-Life, directed by John Carpenter, written by Drew McWeeny & Scott Swan, tells the story of a young girl trapped inside a clinic, who discovers the only thing more dangerous than her pursuers is the demonic secret that she carries within her. A girl pregnant with the devil's baby who wants to get an abortion? It's even more ridiculous than it sounds. Ohh…and the effects for the devil costume, AWFUL!
9. Troll 2
A young child is terrified to discover that a planned family trip is to be haunted by vile plant-eating monsters out of his worst nightmare. His attempt to save his beloved family is assisted by the specter of his deceased grandfather. Also, there are NO trolls in this movie, only goblins. Nilbog is Goblin spelled backwards! This movie is retched from beginning to end but damn is it fun to quote.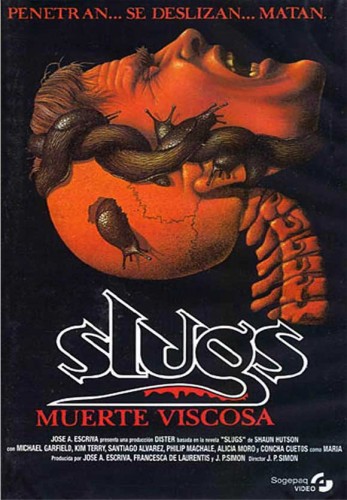 8. Slugs: The Movie
People are dying mysteriously and gruesomely, and nobody has a clue what the cause is. Only health worker Mike Brady has a possible solution, but his theory of killer slugs is laughed at by the authorities. Only when the body count begins to rise and a slug expert from England begins snooping around does it begin to look like Mike had the right idea after all. This movie fails because slugs are not, and have never been, scary. Gross? Yes. Scary? No. Hilariously bad?…Yes.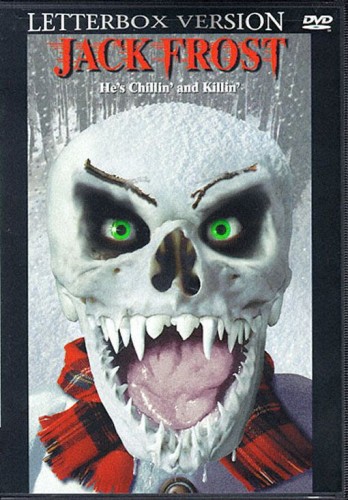 7. Jack Frost
Serial killer is genetically mutated in car wreck on the way to his execution. After which, he becomes a murdering snowman hell-bent on revenge for the sheriff who caught him. Shannon Elizabeth's "carrot" scene is the highlight for this film which doesn't say much. Terrible Fx as well (was the snowman's costume made out of Styrofoam?).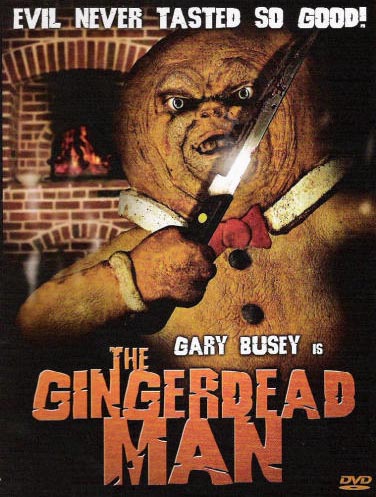 6. The Gingerdead Man
An evil yet adorable Gingerbread man comes to life with the soul of a convicted killer – this real life cookie monster wreaks havoc on the girl who sent the killer to the electric chair. Gary Busey as a killer gingerbread man cooking attacking teens in a bakery? Yes please!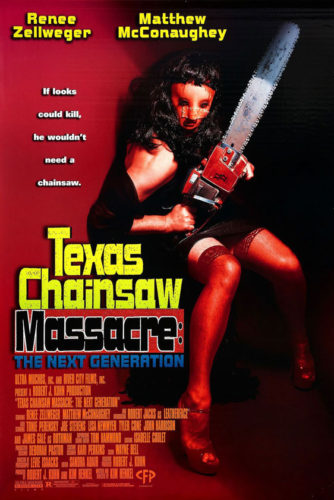 5. The Texas Chainsaw Massacre: the Next Generation
A group of prom-going teens take a fatal detour into the Texas woods and get into an accidental car crash. Stranded with no place to go, they seek help in Darla, a seemingly innocent insurance agent whose office is located near by. After Darla calls for help, they set out back to the scene of the crash, and are found and terrorized by Leatherface, his crazy brother, Vilmer, and are taken to an old farmhouse where they meet the rest of the cannibalistic clan.
4. Pieces
While playing with a puzzle, a teenager is repressed by his mother, and he kills her and severs her body with an ax. Forty years later, in an university campus in Boston, a serial killer kills young women and severs their bodies in parts, stealing body pieces from each student. Lt. Bracken makes a deal with the dean of the campus, and infiltrates the agent Mary Riggs as if she were a tennis teacher and together with the student Kendall, they try to find the identity of the killer. BASTARD! BAAAAAAAAAASSSTTARD!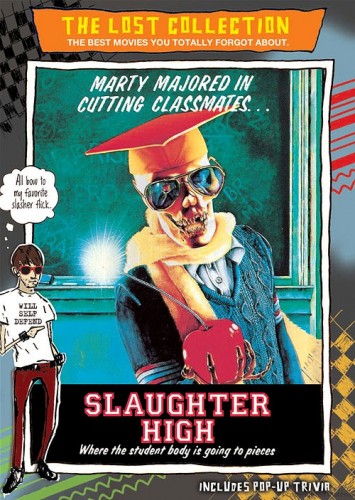 3. Slaughter High
A group of popular students play a cruel prank on a shy nerd resulting in a terrible accident. Years later a reunion is held where each of the students face a stalker killer who may be the same nerd out for revenge. Hilariously over-the-top with some of the worst acting you've ever seen. Also, what is up with the ending? No clue what they were thinking there.
2. The Nail Gun Massacre
Following the brutal rape of a young woman by a gang of construction workers, a mysterious figure wearing a motorcycle helmet and driving a gold hearse begins hunting the perpetrators down. The masked avenger's weapon of choice, obviously, is a nail gun, with which he (or could it be she?) takes out the rapists one by one. Just who is this murderous vigilante? Nail Gun Massacre is one of the so-awful-it's-great delights, and only adds to the surreal joy in that the intentional humor is often so bad that it just makes the movie that much more funny. Words can not be found to describe the "acting" in this film. Fans of bad horror take it all in, this film is just about as bad as it can get.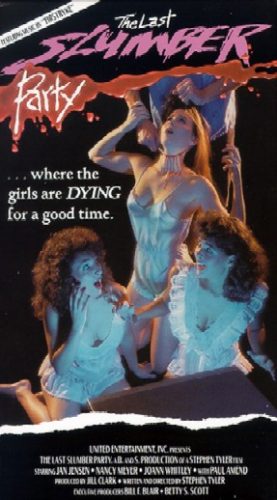 1. The Last Slumber Party
From United Entertainment/VCI, the VERY small 1988 distributor in Oklahoma, who gave us the legendary home video, no budget hit BLOOD LAKE, which IMDb doesn't even have in its database and that doesn't surprise me. That one had the same no-budget atmosphere and completely unknown teen actors that, like in this film, only starred in one film. Sample dialogue: `I'm loaded and I feel like throwing up, could you please pass the Jack Daniels?' `There's a party tonight at my house, would you mind if I invite myself?' `I THINK he's schizophrenic, why don't we give him a partial lobotomy?' And the science teacher that looked exactly like one of the science teachers that I had in high school. And he started talking about how he got laid at the prom. Oh my God.
(Info from horror7777 from imdb for Last Slumber Party, I personally could find NOTHING on this film)