Two more mini reviews from fellow fans of the slasher genre as they each talk about their slasher favorites. Thank you Jayme and Ryan for your awesome selections! Today is the last day of the contest so make sure to write your reviews soon! All you have to do is go to the Slasher Studios Facebook Page and select a picture from your favorite slasher movie and do a small write up and we will feature you and your review on our site. One special review will win a free autographed copy of Teddy!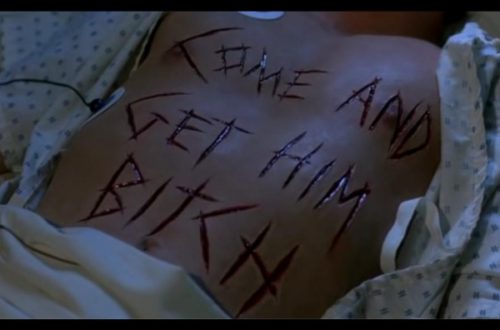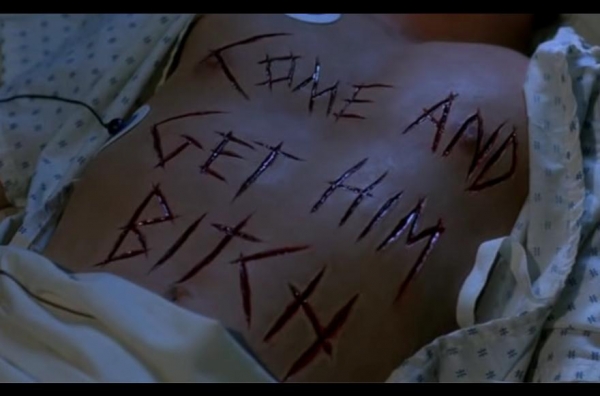 Jayme Karales-"A Nightmare on Elm Street 3: Dream Warriors"
How can you not love this installment of the NOES franchise? Easily my favorite slasher flick. You have Englund at his peak – producing a Freddy that delivers the perfect combination of being menacing and humorous, in addition to a cast of original and relatable characters. "Welcome to prime time, bitch," remains a classic line in horror history to this day. Also, you have Roland Kincaid (the first victim of NOES #4) calling Freddy a "burnt face pussy." You just can't get any better than that.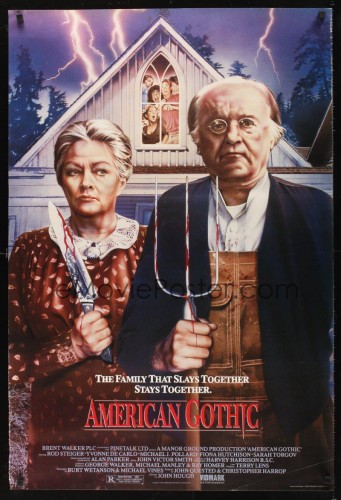 Ryan Howe-"American Gothic"
Another favorite slasher film is "American Gothic". It's your classic 80's campers in the woods scenario with a down home twist. They encounter a freaky family with ma, pa and their three adult babies (always fun). Ma is played beautifully by horror legend Yvonne De Carlo ("The Munsters") and the "baby" of the family is played by super creep Michael J Pollard (House of 1000 Corpses, Sleepaway Camp 3). The standout character is definitely Fanny… a 50 year old overweight little girl pageant princess who swings a character to death on her swingset. Convinced to watch yet?