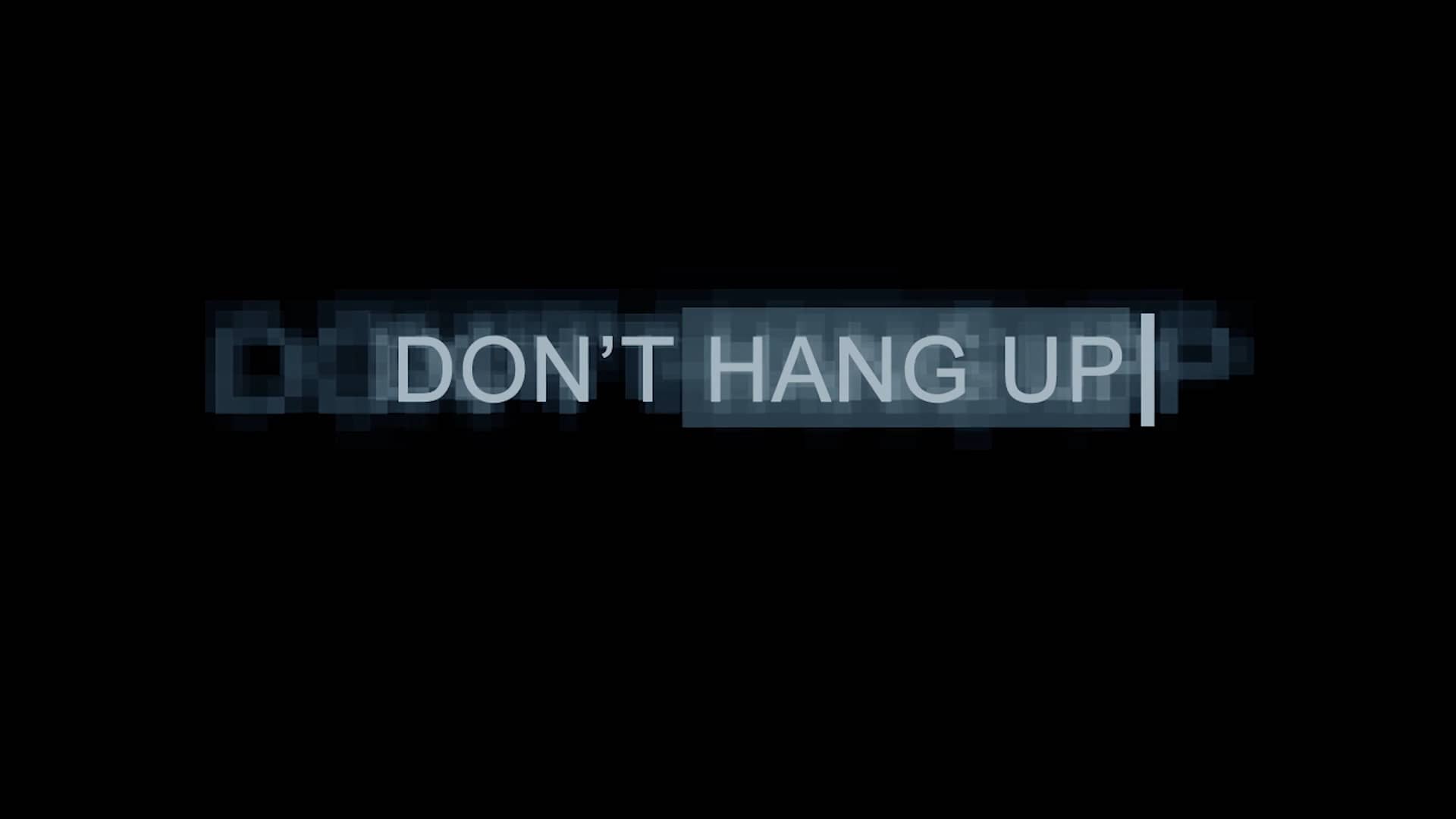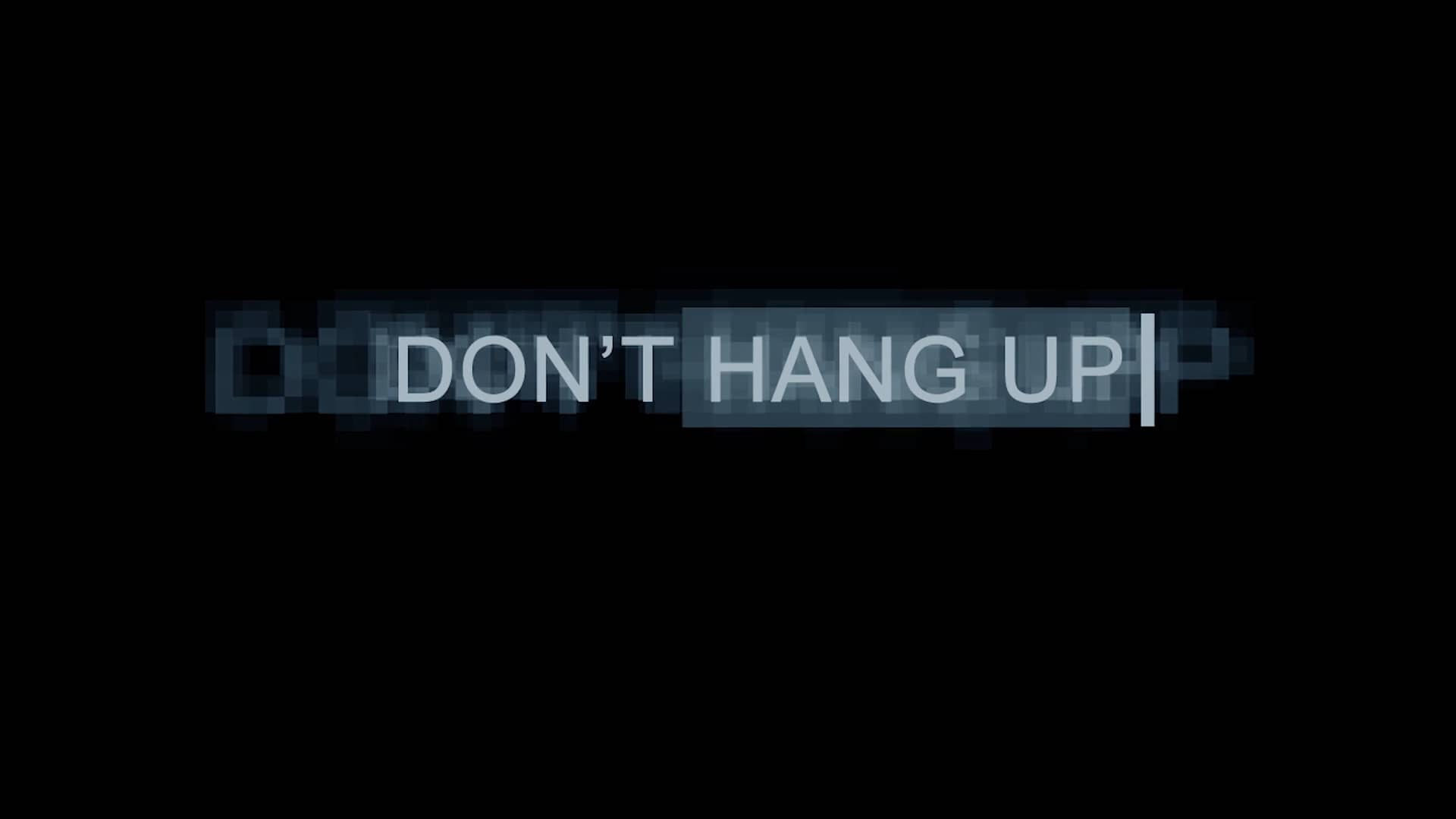 Sam (Gregg Sulkin) and his best friend Brady (Garrett Clayton) get their kicks out of prank phone calls and recording them and are put on their blog. But these are typical prank calls. They're actually very menacing and dark prank calls. The first scene depicts them pranking a mom (Sienna Guillory) home alone with her daughter, and the two boys convince her there is a mad man in the house and that her young daughter is in danger. When Sam's parents are out of town, Brady comes over and the two commence with their pranks as well as drinks. However, they get a call of their own from a madman who knows what they've been up to and decides to have some fun with them. The two then find themselves as well as those they care about in danger.
Don't Hang Up is actually a pretty fun teen slasher film. It's has elements of Black Christmas and When a Stranger Calls, but with a modern and tech savvy twist. The whole is set inside the one house and it does a great job of putting you inside of it with the characters with their sense of paranoia. Now it sure as hell doesn't match up to the scares of the aforementioned films, but for what it is, it does a hell of a job of keeping your attention waiting to see what will happen next, and some generally well-constructed suspenseful moments. The cinematography is often really well-done too with some of the camera techniques reminding me of how Panic Room was filmed. The two leads aren't exactly the most likable because of how really mean-spirited the pranks are, but as the film does progress, you do develop some attachment to them and their bond. There are some inconsistencies in the script like how the killer tells them they are to not hang up, but there are many times where they do hang up and the killer doesn't pay much mind to this like he does when they do it the first few times he calls. Like I mentioned, the movie is really engaging from beginning to end, and besides the prank calls, it does a good job of making these two come off as real teen boys in their behavior and dialogue. Unfortunately what hurts the movie is the extremely predictable ending. I was honestly really disappointed that it went that route.
The acting is pretty decent. Gregg Sulkin does really well and probably gives more than he really needed to in the role. He shows the side of his character that gets kicks out of the pranks, but knows when enough is enough. But more than anything he does an excellent job of showing the fear and terror his character feeling. Unfortunately Garrett Clayton turns in a less than good performance (in terms of emotion). In all actuality it's his character should be having the biggest emotional reaction (as his parents are being held hostage by the madman) but instead he fails to really deliver any genuine reaction. Emotional-wise Clayton lacks, but he does well with his comedic moments of being the typical teenage douchebag. In her smaller role, Sienna Guillory (known for being Jill Valentine in the Resident Evil films) makes her small screen time worthwhile.
Don't Hang Up is a fun often thrilling movie that does really well with it's one location and developing the two leads as well some fine performances, but the predictable ending unfortunately hurts it from being the solid horror film I wanted it to end up being.
–Cody Landman