What better way to celebrate Halloween than by looking at a little zombie action? Our resident twitter reviewer Tim Schilling is back with reviews of George Romero's zombie classics, "Night of the Living Dead," "Dawn of the Dead," and "Day of the Dead." Now we take a look at the zombie film that many horror fans consider to be the greatest zombie film of all time.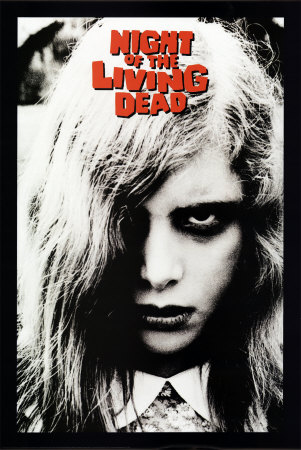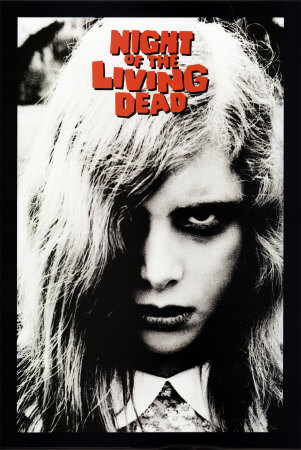 Thoughts before the film:
No school the next two days = Romero marathon for Halloween. Hopefully the hurricane doesn't knock the power out! #NightOfTheLivingDead
Thoughts while watching:
0:01 Love the opening scene to this, when the car is driving up the road.
0:05 I'm also watching the colorized version for the first time. It doesn't look too bad!
0:06 They're coming to get you, Barbra!
0:13 Barbra does the right thing most people don't do in horror films: makes no noise at all.
0:14 …except when she goes into freak out mode and says nothing at all but nonsense.
0:26 Ben's role was cast perfectly in this movie, I couldn't see anyone else portraying him.
0:31 Bitch slaps for everyone!
0:40 The killers ARE eating the flesh!
0:43 God I hate Cooper.
0:54 Well the colorization looked good before, now it seems kinda saturated.
0:58 I like that we don't know what is causing the zombies. And I hope Romero never tells us.
1:07 Barbra's so useless by the end of the movie.
1:11 Tom you just so dumb.
1:16 The close up shots of the zombies are pretty creepy. It does a great job setting the mood.
1:24 True Life: My Daughter's a Zombie.
1:25 Love the scene when her mother dies. So creepy.
1:33 Poor Ben.
Final Verdict:
It's been so long since I've seen #NightOfTheLivingDead I forgot how much I love it. So iconic. Every scene is memorable. Just like @FabioPanetta said, it was way ahead of its time. Shot great and good performances from its cast.
To follow Tim on twitter: https://twitter.com/schillingt
To follow Slasher Studios on twitter: https://twitter.com/slasherstudios