Once again, you guys have yet to let us down! Two more mini reviews from another great fan of the slasher genre. Thank you Brian C. Tyler for two more of your awesome selections! Want to submit your own mini review? Just go to the Slasher Studios Facebook Page and select a picture from your favorite slasher movie, do a small write up and we will feature you and your review on our site. One special review will win a free autographed copy of Teddy!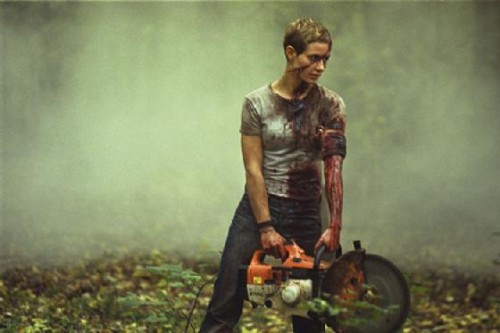 "High Tension"
And another one. Probably my favorite slasher film made in the last ten years this actually manages to be dark and scary. High Tension returns to the feel of the most twisted 1970's horror/exploitation films with a terrifying villain known only as "The Killer" who doesn't discriminate, brutally killing men, women and children for no apparent reason. We also have a great heroine and we're in her shoes every step of the way, I felt so much suspense especially in that public bathroom scene and early on in the house when she's trying to erase all the proof of her being there. And that twist I definitely did not see coming and I thought it was awesome!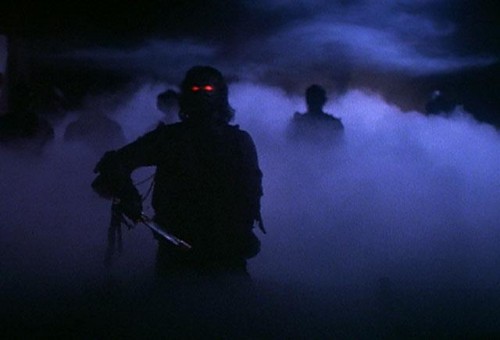 "The Fog"
Not really considered a slasher film, but it does have people getting stabbed with hooks and machetes and getting their eyes poked out. I find John Carpenter's The Fog to be a very underrated horror film. It has it all: a great setting, spooky atmosphere, a perfect cast for a horror film (Adrienne Barbeau, Jamie Lee Curtis, Janet Leigh, Tom Atkins etc.), a good story, creepy death scenes, lots of suspense and in my opinion a score almost as good as Halloween. And what a great ending!