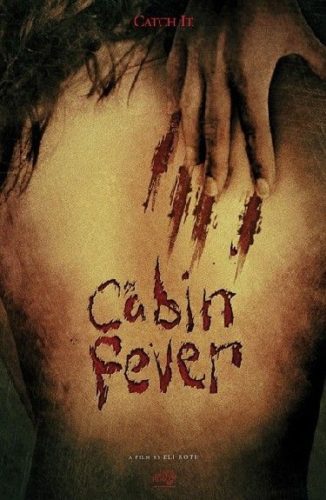 Tonight we have another tweet by tweet review from our guest twitter reviewer Tim Schilling! As you may know, we are just started a new feature here at Slasher Studios: tweet-by-tweet reviews. The idea behind the concept: We take a movie and give you a running commentary through twitter. After the film is done, we will post the review over here at Slasher Studios. Tonight Tim will be looking at one of my personal favorites, the highly underrated gorefest "Cabin Fever." Does it deliver the goods for Tim? Let's find out….
Thoughts before the film:
It's been WAY too long since I've watched this movie.
Thoughts while watching:
0:06 …I forgot that was a boy…
0:11 You're in the house for two seconds hot damn wait a minute.
0:12 Permanent friend zoned.
0:16 How does someone even crawl that fast!?
0:20 "Yes it is you fucking slut!"
0:36 Goes canoeing fully clothed and doesn't even get wet yup.
0:48 How was this movie not nominated for best original score? Oh yeah, it's horror.
1:10 Dog :(
1:21 Let's go back in time and give #CabinFever a nomination for best score.
Overall:
#CabinFever one of the best scores I have ever heard from a movie, actually realistic for a horror movie, and perfect dark comedy/80s feel.
To follow Tim on twitter: https://twitter.com/schillingt
To follow Slasher Studios on twitter: https://twitter.com/slasherstudios