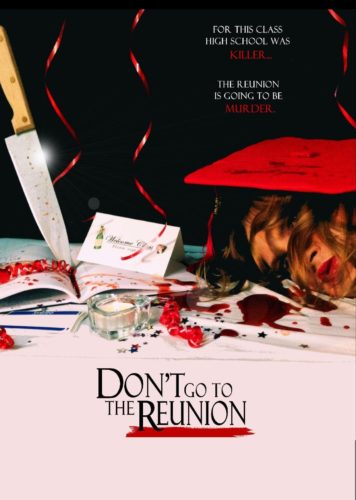 Slasher Studios is headed to Horrorhound Weekend once again! We had a blast at last year's Horrorhound Weeekend in Indianapolis and we will be returning this weekend to Cincinnati. Come check out our table will lots of Don't Go to the Reunion goodies including the very first unveiling of our brand new, limited edition Don't Go to the Reunion VHS. We only have 25 of these bad boys so make sure to get yours early. Thanks again slasher fans for making Slasher Studios everything that it is today. We couldn't do it without you and we are pumped to see all you slasher fans again.
Not going to Horrorhound and still want to pick up a Don't Go to the Reunion DVD? Purchase yours below and get a FREE Don't Go to the Reunion 11×17 poster with your purchase while supplies last!
Get your special edition DVD today.