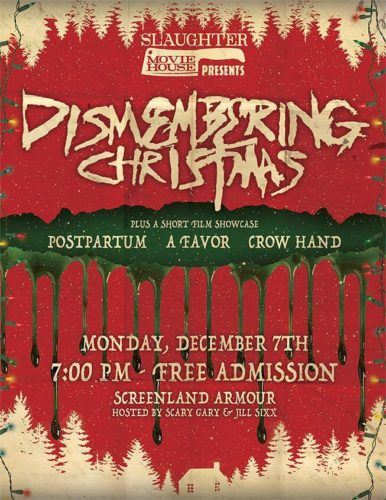 Are you ready for more carnage Christmas? Our second slasher feature, Dismembering Christmas, is slashing up a film fest near you soon!
12/7 7pm Slaughter Movie House (Kansas City, MO)
12/12 8pm Drunken Zombie (Peoria, IL)
12/19 10:30pm Grosvenor Cinema (Glasgow, United Kingdom, UK PREMIERE)
Check out our official Dismembering Christmas Facebook page for ticket information and look for more exciting film festival news coming soon! Want your very own copy of our gory holiday horror? Dismembering Christmas is now available on DVD.
Extras include:
Audio commentary with Actor/Director Austin Bosley
Audio commentary with Writer/Producer Kevin Sommerfield
Bloopers
Fly on the Set: Making Of Dismembering Christmas
Theatrical Trailer
Teaser Trailer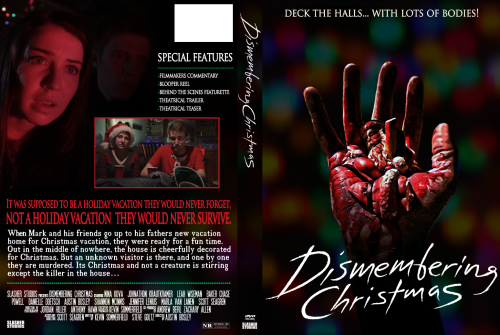 Don't forget to also pick up a Dismembering Christmas Limited Edition Tee!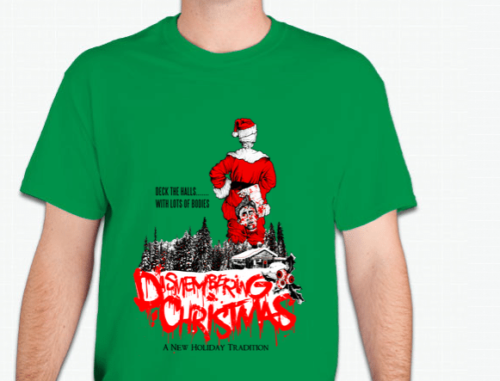 Artwork by the awesome Garreth Gibson Illustrations.