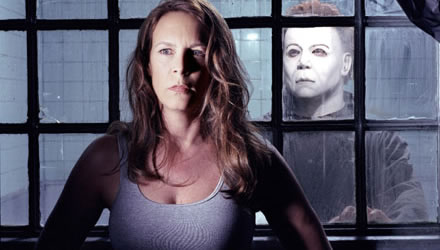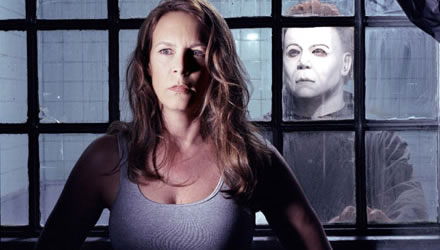 One of the original scream queens, Jamie Lee Curtis's film debut occurred in the 1978 horror film "Halloween", in which she played the role of Laurie Strode. The film was a major success and was considered the highest grossing independent film of its time, earning accolades as a classic horror film. Curtis was subsequently cast in several horror films, garnering her the title, "scream queen".
Her next film was the horror film, The Fog, which was helmed by Halloween director John Carpenter. The film opened in February 1980 to mixed reviews but strong box office, further cementing Curtis as a horror film starlet. Her next film, "Prom Night", was a low-budget Canadian slasher film released in July 1980. The film, for which she earned a Genie Award nomination for Best Performance by a Foreign Actress, was similar in style to Halloween, yet received negative reviews which marked it as a disposable entry in the then-popular "slasher film" genre.
That year, Curtis also starred in "Terror Train", which opened in October and met with a negative reviews akin to Prom Night. Both films performed only moderately well at the box office. Curtis had a similar function in both films – the main character whose friends are murdered, and is practically the only protagonist to survive. Film critic Roger Ebert, who had given negative reviews to all three of Curtis' 1980 films, said that Curtis "is to the current horror film glut what Christopher Lee was to the last horror movie glut-or Boris Karloff was in the 1930s". Curtis later appeared in "Halloween II", "Halloween H20: 20 Years Later" and "Halloween: Resurrection", as well as giving an uncredited voice role in "Halloween III: Season of the Witch".