Tobe Hooper's Poltergeist is the rare horror film that gets everything right. The chilling moments are extremely terrifying, the heartfelt moments are truly touching, and the acting is as close to perfect as you can get. The late Heather O'Rourke gives a beautiful performance as the youngest Freeling child, Carol Anne and JoBeth Williams knocks it out of the park as the mother, Diane. The family bond feels genuine and holds this film together.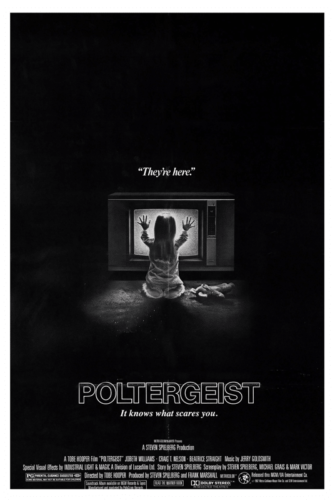 For such a great film, I've always felt a little underwhelmed by the official poster. That may be an unpopular opinion and while I feel it's ominous, creepy, and describes the film well, I think there's a lot more creativity that could've been put into it.
With a remake just released, I thought it was fitting to revisit the original classic and break down three of the countless beautiful fan posters that have came along over the years.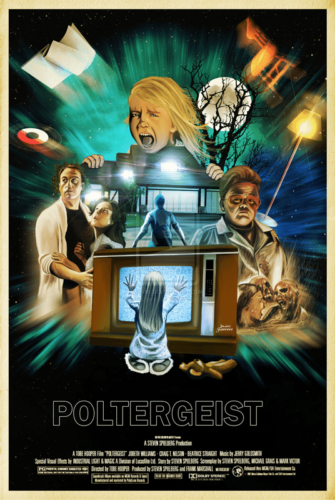 Art credit: Jairo Guerrero
I can't say enough about this poster. So much attention to detail and the drawing of Tangina is perfect. I'd love to see this art on a VHS release. This is exactly the type of poster I'd proudly display on my wall.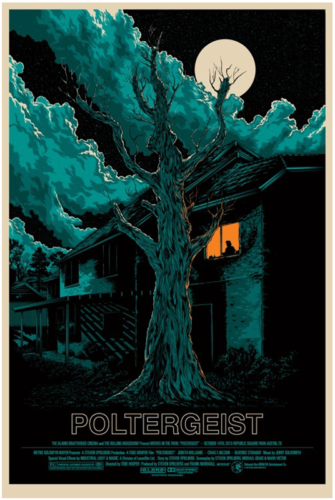 Art credit: Ken Taylor
This poster made my jaw drop the first time I saw it. The perfect way to be ominous and subtle while still capturing the creepy quality the film has. A beautiful, haunting foreshadowing of the events of the movie.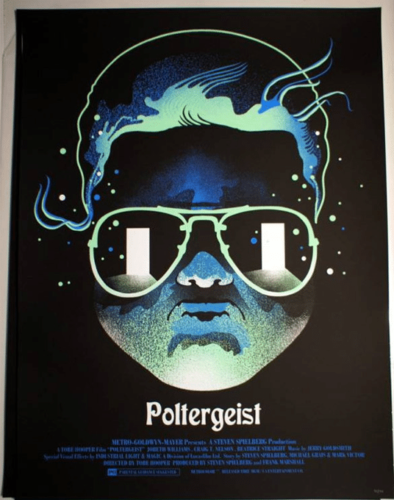 Art credit: We Buy Your Kids
Ah, Tangina. One of my favorite characters in cinema. While I'm not the biggest fan of minimalist posters, this is one that I feel completely nails it. It feels very psychadelic and eye-catching. The choice of font is stunning and the orbs of light around her and closet doors reflected in her glasses are a very clever way to hint to the events of the film without giving away important scares if you haven't seen it.
Those are just three of the many gorgeous fan posters this film has and I think it's great that so many artists show their love for this horror gem. Check back next Friday for the next Horror Poster Friday.
–Noah Nicholas Nelson