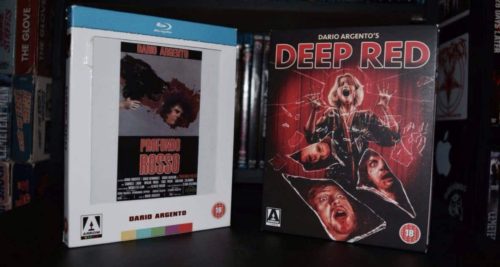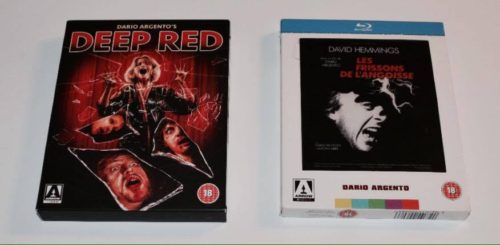 Arrow Video has a habit of knocking releases of Deep Red out of the park. Six years ago Arrow released one of, if not the definitive edition of Deep Red, only to be beat by yet another amazing Arrow Release.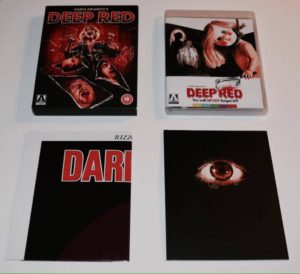 The special features between the two editions are almost the same, but the new edition comes with a beautiful new transfer from a 4K master, and a visual essay, analyzing Deep Red with a short comparison between Deep Red, and Argento's earlier giallo The Bird with The Crystal Plumage.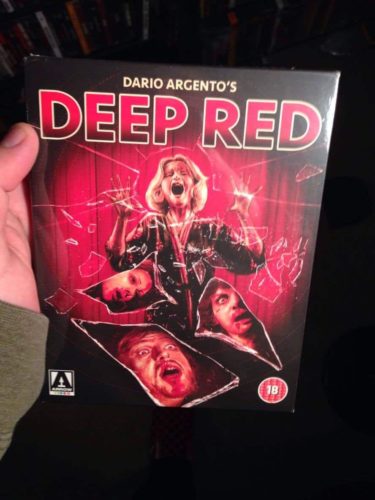 This set is a 3 disk (2 blu ray 1 CD soundtrack) set, featuring the directors cut, the much shorter export cut, and a CD soundtrack. It also comes with an awesome double sided posted featuring two original arts, and 6 original lobby cards, and a fairly large booklet.
If you weren't one of the lucky people to score a copy of this new set, I believe Arrow is planning a non-limited edition later this year.
Overall, I would rate this set 4 1/2 out of 5 stars. I only wish we could have gotten more new features. That being said, I completely understand why they might not have been able to.
–Alex Aspin

Follow Alex on Instagram for an extra dose of slasher and giallo goodness!