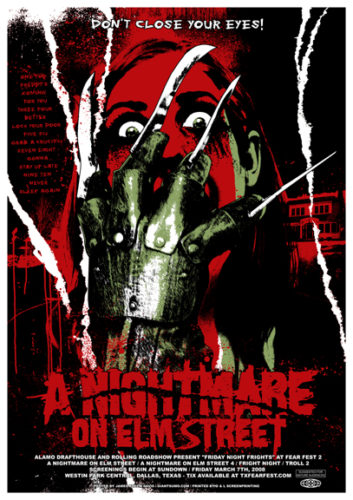 Wes Craven's definitive classic. Bet you can't guess what it is. A Nightmare on Elm Street is an unbelievably original, terrifingly realistic, and overall terrifying that, despite a weak ending, is one of the best horror flicks of the quarter of a century. The film deals with a deceased child molester who now lives only through the dreams of the children of those who burned him alive. Robert Englund is truly frightening as Freddy Krueger. Wes Craven delivers a surprising amount of tension that still holds up today.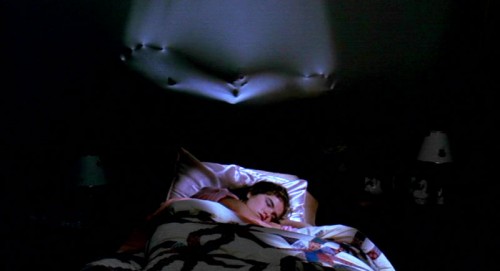 Nancy is having nightmares about a frightening, badly-scarred figure who wears a glove with razor-sharp "finger knives". She soon discovers that her friends are having similar dreams. When the kids begin to die, Nancy realizes that she must stay awake to survive. Uncovering the secret identity of the dream killer and his connection with the children of Elm Street, the girl plots to draw him out into the real world.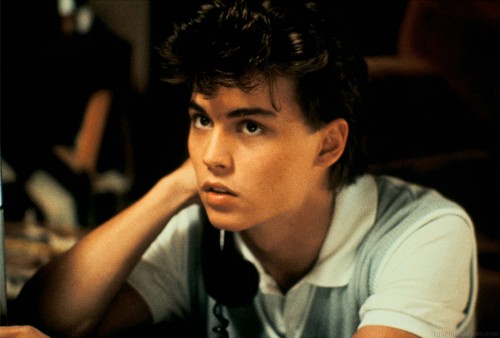 The film goes for suspense, drama, and gore and delivers for the most part. Heather Langenkamp gives a very solid performance as Nancy Thompson, the young woman is the "leader" among her friends and the only one who may get out alive. Forget about Jamie Lee Curtis' whimpering performance in "Halloween". Here Langenkamp is the real deal and she kicks ass. A great horror film that still delivers today. Look for a young Johnny Depp who, arguably, has the best death scene in the flick.