Neve Campbell began her career on stage before landing a prime role on the short lived Canadian television series "Catwalk". She then rose to international fame on the Golden Globe-winning 1990s television series "Party of Five", playing the role of teenager Julia Salinger.
Campbell's first widely released film was the fun "witchy" horror movie "The Craft". She then got the role of her career. A role that would change her life as a Scream Queen forever. She was offered the leading role in "Scream", directed by horror master Wes Craven. In the film, she plays Sidney Prescott who receives threatening phone calls from a killer with, who is obsessed with scary movies, on the anniversary of her mother's death. Campbell stated that she "adored" the character saying "She's a fantastic character for any kind of movie." Sidney is depicted as an intelligent, resourceful young woman who slowly becomes stronger as she attempts to overcome the threats and deaths around her.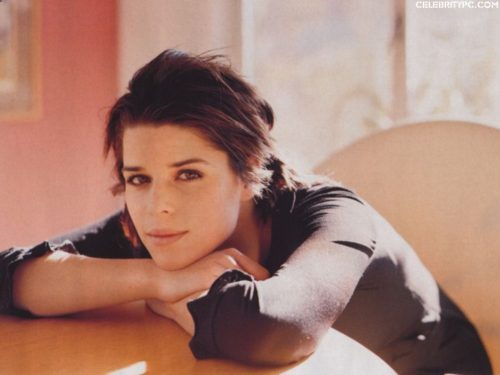 The film was a huge success, earning over $173 million at the worldwide box office, and winning critical acclaim. Campbell's role as Sidney Prescott has received significant critical praise throughout the series, earning her the title of "Scream Queen in the 1990s". Campbell won the Saturn Award for Best Actress for her role in "Scream". She also received two Blockbuster Entertainment Awards for Favorite Actress – Horror, for "Scream 2" and "Scream 3". The film was followed by two sequels, both of which were also hugely successful, with "Scream 2" earning over $170 million and "Scream 3" earning over $160 million. Campbell won the MTV Movie Award for Best Female Performance for "Scream 2". Roger Ebert, in his review of "Scream 3", wrote of Campbell, "The camera loves her. She could become a really big star and then giggle at clips from this film at her AFI tribute". In 2011, she reprised her role as Sidney Prescott in the wonderful "Scream 4".
Thanks Neve Campbell for "Scream"ing your way to Scream Queen super stardom! We can't wait to see what you have to offer the horror world next!