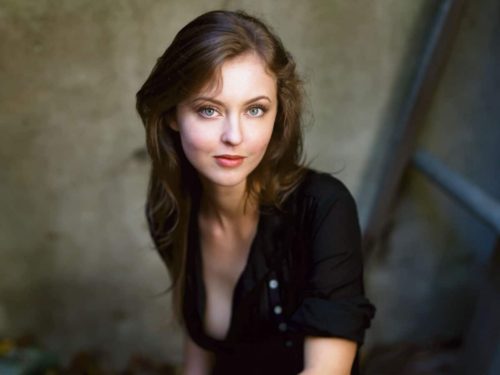 As fan of Katharine Isabelle and with it being Women in Horror month I thought I would take some time to talk about some of my favorite Katharine Isabelle horror films. The following list spreads through her entire career.
Disturbing Behavior – 1998
Disturbing Behavior takes us all the way back to 1998 when Katharine had a supporting role in the cult teen horror/sci-fi hit Disturbing Behavior in which she plays the sister of James Marsden.
This film follows the story of two teens played by James Marden and Katie Holmes who, after noticing some changes in their classmates at school, learn that the adults in the town have some very disturbing things planned for the teenagers in the town.
Although her role was just supporting, Katharine does play a vital role especially as the film reaches its climax. She joins forces with Marsden and Holmes to try and solve the mystery of the town.
Even from this early role she played a key role in horror and that was just the beginning.
https://www.youtube.com/watch?v=rLwVItF2z6M
Early Television Appearances
Katharine has also had some very memorable cameos in some of the best horror tV shows including Smallville, The X-Files and, of course, her brilliant performance as Ava in the smash CW Supernatural drama Supernatural.
In TV, she went from cameo to leading/supporting roles after having a 10 episode role in the US version of the British horror cult series Being Human.
These roles, although memorable, are just a few of the small reason why Katie belongs in the horror hall of fame.
Ginger Snaps – 2000
In 1999 Katie won the leading role alongside friend Emily Perkins in the critically praised Canadian werewolf cult classic Ginger Snaps.
Following the story of two sisters, Ginger and Bridget, who make a promise to be together forever. However, after Ginger is attacked by a strange creature one night, things change for the two and things take a rather sinister. Ginger begins to change not just as her teenage hormones start to come into play but her actions become animal like as well. Bridget has to decide to save herself or die with her sister.
Ginger Snaps had a bit of a rough start in Canada and the USA, despite the film gaining critical praise at the 2000 Toronto International Film Festival. It wasn't until the films international release that audiences began to take notice of this Canadian horror gem.
Ginger Snaps is still Katie's bigger role to date. Ginger Snaps is something to be proud of and is one of the best and most respected horror films in the genre. The film is gaining more and more fans as the years go by.

Freddy Vs. Jason – 2003
In 2003, Katharine joined the ranks of such iconic actress as Adrienne King, Amy Steel and Heather Langenkamp when she made her slasher movie franchise debut in Freddy vs Jason. The film sees the return of two of horrors most iconic villains: Freddy Krueger and Jason Voorhees. FvJ sees the two joining forces to take out the new generation of Elm Street teens and making nightmares a reality once again.
Katharine was originally supposed to play the lead role of Lori (which ultimately went to Dawson's Creek star Monica Keena) but the director wanted her to take on a "more challenging" role. This lead to much conflict between Katie and the director. In the end, Katharine ended up playing the role of Lori's best friend Gibb.
Ginger Snaps 2 & 3 – 2004
After FVJ, Katharine and co-star Emily Perkins returned to their iconic roles when Ginger Snaps returned with a series of back-to-back sequels. With Katharine playing a more supporting role in the 2004 sequel Ginger Snaps: Unleashed. Unleashed follows the story of Ginger's sister after the events of the original. Her role is still very important, but limited, as she was guiding Bridget through the transformation.
Katharine returned as a leading role in the prequel Ginger Snaps: The Beginning. This saw the two sisters in the 18th century. It was a period piece rehash of the original in which we find out the blood line would forever be cursed with the Werewolf curse.
Although the Ginger Snaps sequels were mainly released to DVD in most countries, fans were pretty pleased with the overall films.
American Mary – 2012
It was not until the 2012 breakout hit American Mary that Katharine once again proved that she was the queen of horror. American Mary was the second film from horror directors Jen and Sylvia Soska. The film saw Katharine return to a leading role in what is now her most iconic roles since Ginger Snaps. She took on this very challenging role which earned her well deserved mainstream praise with Universal Pictures in the UK picking up the film and Anchor Bay in the USA and Canada.
After the success of American Mary, Katharine took on roles in some indie comedies such as Random Acts of Romance. It was not until 2013 that she once again returned to her horror routes in the Canadian Zombie horror (and one of my personal favorite films of hers) 13 Eerie. Following this she appeared in the 2013 home invasion thriller Torment.

Present Work
In 2014 Katharine joined forces once again with Jen and Sylvia Soska in the 2014 Horror sequel See No Evil 2 which saw her staring for the first time with another horror legend, Scream Queen Danielle Harris.
As well as a crime thriller called Primary in 2014 Katharine seems to be making her mark in the crime thriller genre as noticeably seen in the 2015 action thriller 88 which is set to make its UK debut at Glasgow Fright Fest. Most recently it was her role as Margot Verger in the NBC horror series Hannibal which got her a more mainstream reputation.
–Ross Wilcock